Great Opportunity for a Thoracic Surgeon to join a growing team in Columbus, Ohio
Columbus, OH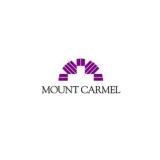 Mount Carmel East Hospital
Mount Carmel Health System
The Mount Carmel Health System, located in Columbus, OH is seeking a second dedicated general Thoracic Surgeon due to unmet demand and growth. All aspects of general thoracic surgery are included, both benign and malignant, except for transplantation. The thoracic surgery program is supported by a DaVinci Xi robot at all three campuses, 17 pulmonary/critical care physicians and a well-established Multi-Disciplinary Tumor Board associated with the Zangmeister Cancer Clinic.
The new surgeon will join a group of 5 other Cardiothoracic surgeons (previously trained and/or employed at The Johns Hopkins Hospital, Mayo Clinic, Texas Heart Institute, Brooke Army Medical Center, University of Freiburg Medical Center and Newark Beth Israel Medical Center). Call will be 1:6. The team currently includes three dedicated cardiac surgeons, one dedicated thoracic surgeon and one surgeon that practices both cardiac and thoracic surgery.
This opportunity will have a home base on the Mount Carmel St. Ann's campus in Westerville, OH. Westerville is located in a thriving suburb, located 15 minutes northeast of downtown Columbus
Benefits include:
Excellent compensation package includes competitive salary, sign-on bonus, student loan assistance, relocation and comprehensive benefits
Retirement 401k with matching
Living in one of the fastest growing and family-friendly cities in the US
About Columbus, Ohio:
The state capital of Ohio, 14th most populated city in the US and has over 2.1 million people in the metropolitan area
Columbus, Ohio is home to the NHL's Blue Jackets, the Columbus Crew (Major League Soccer – first soccer-specific stadium in the US), the Clippers (Triple A baseball, affiliated with the Cleveland Indians) and the Ohio State Buckeyes.
If you would like to learn more about this opportunity, please email CV to Cynthia.tussing@mchs.com or call Cyndi Tussing, Mount Carmel Physician Recruitment at 614-638-6428.
About Mount Carmel Health System
Mount Carmel Health System, serving more than a million patients a year, is the second-largest health system in Central Ohio, with four acute care hospitals, outpatient facilities, physicians' offices, surgery centers, emergency and urgent care centers, as well as community outreach sites throughout central Ohio. Our team of more that 10,000 employees, 2,100 physicians and 900 volunteers is committed to the quality care of our patients and their families.
Mount Carmel Health System is dedicated to more that just medical care. We're dedicated to medical and nursing education and training as well, with six residency programs and the Mount Carmel College of Nursing, one of the largest baccalaureate nursing degrees programs in Ohio. Mount Carmel has received national recognition for quality of care, colleague and patient satisfaction, community involvement and philanthropy. Mount Carmel, in turn, is part of Trinity Health, the fourth-largest U.S.-based health system and one of the strongest and most respected networks of not-for-profit community hospitals in the country. That membership provides the security of a large health system with electronic health records and exceptional malpractice coverage. The City of Columbus: Recently named as one of the best cities in the nation, Columbus offers world renowned attractions, notable shopping centers, professional and collegiate sports, as well as impressive dining and nightlife. Our diverse and vibrant neighborhoods create a strong sense of community, in addition to top-ranked school districts. From families to professionals, Columbus is a great place to call home.
---
Posted April 28, 2021