Critical Care Medicine Physician Needed in Wheeling, WV (1 hour from Pittsburgh)
Wheeling, WV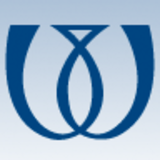 Wheeling Hospital
West Virginia University Medicine
Key Info
WVU Medicine is seeking multiple board certified/board eligible Critical Care Physicians. Position is based at Wheeling Hospital in Wheeling, WV - 1 hour from Pittsburgh, PA.
Duties: Provide comprehensive critical care to patients who have or are at risk for one or more organ system failures. This requires integration and utilization of a multi-disciplinary team as well as the coordination of specialist care.
Qualifications: M.D. or D.O. degree or foreign equivalent. Applicants must have completed residency/fellowship in pulmonary Critical Care, Critical Care Medicine, Anesthesia Critical Care or Surgical Critical Care and be West Virginia Medical License eligible.
WVU Health System is comprised of eleven member hospitals and five hospitals under management agreements, anchored by its flagship hospital, J.W Ruby Memorial Hospital in Morgantown, a 700+ bed academic medical center that offers tertiary and quaternary care. WVU Medicine has more than 1,000 active medical staff members and 18,000 employees who serve hundreds of thousands of people each year from across the state of West Virginia and the nation.
With two hospitals, eight health centers, a continuous care center, and wellness center, Wheeling Hospital provides premium health care to residents of Wheeling, WV, Northern Panhandle of WV, and Eastern Ohio. Wheeling Hospital provides a wide range of services, including its Surgical Center, Center for Pediatrics, Center for Women's Services, and Emergency/Level 2 Trauma Center. In addition they are a comprehensive cancer center and full-service cardiac catheterization lab, Stroke Care and certified as a STEMI and Chest Pain Center. Founded in 1850, Wheeling Hospital has been a health care provider longer than any other hospital in West Virginia.
Send resume to: Angel Greathouse, Senior Physician Recruiter and Talent Advisor at angel.greathouse@wvumedicine.org.
WVUH is an Equal Opportunity Employer/Protected Veterans/Individuals with Disabilities.
​
About West Virginia University Medicine
WVU Medicine is West Virginia University's affiliated health system. Through its eight hospitals, three institutes, and more than 800 physicians, specialists, and sub-specialists, WVU Medicine provides comprehensive healthcare services to all of West Virginia, Southeast Ohio, Western Maryland, and Southwest Pennsylvania.As West Virginia's largest healthcare provider and second largest employer, WVU Medicine provides the full continuum of care – from pediatrics to geriatrics, and from primary care to complex diagnosis.
---
Posted March 13, 2020
Covered
Not Covered