Director of Skilled Nursing Facilities
Brockton, MA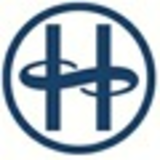 Signature Healthcare Brockton Hospital
Signature Healthcare
Key Info
Signature Healthcare has an opportunity for a patient focused quality driven Physician to join us as the Director of Skilled Nursing Facilities. The position is 80% clinical and 20% administrative. The SNF Director will oversee the Skilled Nursing Facility team currently made up of one Physician and three Nurse Practitioners currently providing services at alternate locations affiliated with area Nursing Homes and Skilled Nursing Facilities in southeastern MA. Signature Healthcare is made up of our award winning Brockton Hospital and Signature Medical Group and employs over 150 Physicians across 18 locations providing multi-site multi-specialty care.  Strong leadership and communication skills, the ability to build relationships with external organizations
Clinical duties: The physician would be expected to carry a panel of patients appropriate to the percentage of time allocated for clinical duties.  
Administrative duties include:
•    Clinical leadership of the Signature Healthcare Skilled Nursing Facility Program and lead program development initiatives. 
•    Managing the provider staffing model, provider recruitment, NP oversight, annual reviews, OPPE/FPPE and the overall performance of the SNF Team. 
•    Creating clinical standards as appropriate and oversee all quality components of the program
•    Developing and achieving quality performance targets for the SNF team- MOLST forms, treatment plans, transfer rates etc...
•    Working collaboratively with SHC ambulatory and hospital departments on quality across the continuum.
•    Collaborating with Nursing Home Administrators to secure Medical Directorships.
We offer: 
-MGMA competitive salary and sign-on, relocation bonus if applicable.
-Base salary for two years then wRVU with production and quality based compensation.
---Retirement Plan and deferred compensation plan.
-Occurrence-based malpractice insurance.
-Benefits include CME reimbursement & one week of CME time.
​
About Signature Healthcare
Signature Healthcare is an integrated community healthcare system that includes Signature Brockton Hospital and Signature Medical Group, which is one of the largest multi-specialty, multi-site physician group practices on the South Shore of Massachusetts. The organization includes 550 affiliated physicians and other direct care providers, 150 employed physicians and a total of 2,500 associates. Signature Healthcare is conveniently located between Boston, MA and Providence, RI.
---
Posted September 14, 2020
Covered
Not Covered