Division Chief - Pediatric Neurosurgery - Helen DeVos Children's Hospital
Grand Rapids, MI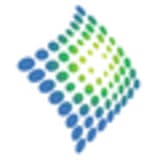 Spectrum Health - Butterworth Hospital
Spectrum Health
Description
Helen Devos's Children's Hospital, a free-standing children's hospital in Grand Rapids, Michigan, is recruiting an academic pediatric neurosurgeon for the position of Chief of Pediatric Neurosurgery. Candidates must be ABPNS Board Certified. The Chief will be joining a team of two junior pediatric neurosurgeons who specialize in epilepsy and functional neurosurgery. Ideal subspecialty interests are fetal surgery and/or tumors, although vascular or spine interests are welcome.
The new Division Chief of Pediatric Neurosurgery in conjunction with the Division Chief of Neurosciences will be responsible for the comprehensive operations of the Division of Neurosciences so that the division supports the mission of the Helen DeVos Children's Hospital including education, clinical services, research, other scholarly activity, and advocacy. The Chief will be charged with mentoring the junior pediatric neurosurgeons, leading the pediatric neurosurgery education for neurosurgery residents from Spectrum Health, develop and build innovative programs and increase market share. Research experience is desired. The Chief will report to the Department Chief of Pediatrics, who is also the Hospital President.
 Practice Highlights:
• Level I trauma, 234 beds, 12 beds state of the art Neuro ICU
• Protected administrative time; protected research time
• Multi-disciplinary approach that includes pediatric neurology, pediatric neurosurgery, pediatric neurodevelopmental, medical and biochemical genetics and behavioral health
• Equipment: ROSA robot, Clear point, neuro-navigation, microscope, MEG
• 8 bed Epilepsy Monitoring Unit
• Adult neurosurgery residency program
• APP Support
• Financially strong system with competitive compensation
• Affiliated with Michigan State University and MSU neurologists in Lansing opportunity to apply for academic position commensurate to current academic title, training, education, experience and publications.
About Spectrum Health
Spectrum Health is a not-for-profit, award winning, integrated health system based in West Michigan. Our organization includes a medical center, regional community hospitals, a dedicated children's hospital, a multispecialty medical group and a nationally recognized health plan, Priority Health.We invest in our people by supporting a dynamic, high-performing workplace. Our collaborative approach to patient care includes a commitment to provide an exceptional experience for patients and their families. Spectrum Health supports successful career growth, in an innovative environment.
---
Posted June 11, 2021
Covered
Loan Repayment Assistance
Life Health Dental Vision Disability Insurance
Loan Repayment Assistance