Neuromuscular Neurology Faculty Position
Columbus, OH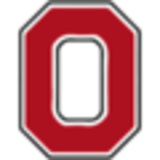 Ohio State University Wexner Medical Center
The Ohio State University Wexner Medical Center
The Ohio State University Wexner Medical Center (OSUWMC) is recruiting a Neuromuscular Medicine trained Neurologist. Academic rank and salary will commensurate with professional experience and qualifications.
The Ohio State University is a state-of-the-art medical center with highly regarded academic and clinical programs. We have lead the region in the "America's Best Hospitals" rankings by U.S. News & World Report for the past twenty eight years. Faculty at OSUWMC enjoy excellent benefits, including tuition reimbursement.
Columbus is a vibrant community with a 1.8 million population base and diverse cultural, sports, dining, and recreational opportunities. Columbus is home to several Fortune 500 companies, is the most affordable of the nation's top 20 "tech" cities according to Homes.com, and ranks in Money magazine's picks as one of the ten best big cities. Columbus is the third fastest growing major metropolitan area in the Midwest and the 14th largest city in the nation. It is consistently ranked in the top ten in nearly every category—economic growth, great place to raise a family, affordable cost of living, and things to do.
Interested physicians may contact our representative for more information.
Tom Klitzka, MPA Physician/Faculty Recruiter The Ohio State University Wexner Medical Center Thomas.Klitzka@osumc.edu (614) 293-3053 - Cell: 614-935-7445
About The Ohio State University Wexner Medical Center
Located in Columbus, The Ohio State University Wexner Medical Center is one of the largest and most diverse academic medical centers in the country and the only academic medical center in central Ohio. Ohio State's Wexner Medical Center includes:• A top-ranked College of Medicine• Six hospitals• A unified physician practice• Network of primary and specialty care practices• More than a dozen research centers and institutes• 20 core laboratoriesThis powerful enterprise is driven by our mission: to improve people's lives through innovation in research, education and patient care. We also share a common vision: working as a team, we will shape the future of medicine by creating, disseminating and applying new knowledge, and by personalizing health care to meet the needs of each individual. Central to how we carry out our mission and vision are our values:• Excellence• Collaborating as one university• Integrity and personal accountability• Openness and trust• Diversity in people and ideas• Change and innovation• Simplicity in our work• Empathy and compassion• LeadershipLeaders in Personalized MedicineOhio State's Wexner Medical Center is a national leader in developing personalized health care, a new form of healthcare delivery based on each individual's unique biology, behavior and environment. Ohio State experts in biomedical informatics, genetics, pharmacology and specialties as diverse as cancer and wound healing are joining forces to apply discoveries in this new field directly to patient care and disease prevention.Our six signature programs – Cancer, Critical Care, Heart, Imaging, Neurosciences and Transplantation – and our supporting programs are key to providing science-based and individually tailored patient care to people in central Ohio and beyond. Also positioning us for advancements with personalized health care is our Biomedical Research Tower (BRT). The BRT, increased research funding and discoveries, recruitment and retention of acclaimed faculty and staff all underscore the Medical Center's commitment to creating the future of medicine to improve people's lives. Learn more about how we're serving our community.
---
Posted April 21, 2021