Chief Pediatric Ophthalmology _ Connecticut Children's
Hartford, CT
Job Highlights
Near the Slopes
Easy Call Schedule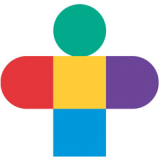 Connecticut Children's Medical Center
CareerPhysician, LLC
On behalf of Dr. Christine Finck, Surgeon-in-Chief / Peter Deckers Endowed Chair of Surgery, Connecticut Children's and UCONN School of Medicine, CareerPhysician, LLC, a leader in academic pediatric leadership recruitment, has initiated a national search to identify a transformational leader to appoint as the new Chief of Pediatric Ophthalmology.
Opportunity Highlights:
Currently, the Division of Pediatric Ophthalmology has 6 faculty, including 3 physicians, 2 optometrists and 1 advanced practice provider dedicated to serving children throughout Connecticut, Western Massachusetts, and Eastern New York - approximately 1,000,000 child lives and responsible for the oversight of 12 NICUs in Connecticut and Massachusetts.
The new Chief will assume a string clinical team and be tasked with clinical expansion and creating the infrastructure for a fellowship program with full institutional strategic and fiscal support to the clinical, academic and educational initiatives and enhancement of the Division of Pediatric Ophthalmology.
We believe this to be one of the top leadership opportunities in Pediatrics and Surgery, offering the selected leader a chance to create a vision, implement a strategy, and cultivate a culture focused on children. In addition, the leader will have the opportunity to develop and mentor faculty, create community outreach, and develop research programs.
For more details about this opportunity, or if you would like to recommend an individual(s) who exemplifies the qualities we are seeking in a candidate, please contact Mark Lozano at mark@careerphysican.com, or at 469-358-6900. All interactions will remain confidential and no inquiries will be made without the consent of the applicant. Connecticut Children's Medical Center is an AA/EOE/ADA employer committed to excellence through diversity.
​
About CareerPhysician, LLC
CareerPhysician is a nationally respected executive search and leadership consulting firm with over 20 years of unprecedented success collaborating with children's hospitals, academic medical centers and colleges of medicine. CareerPhysician has seen first-hand the indelible impact transformational physician and C-suite leaders can have on establishing productive cultures characterized by diversity, quality and wellness and yielding high-functioning teams capable of delivering strong fiscal performance and academic achievement.
---
Posted April 23, 2021