Otolaryngologist, Head and Neck Surgical Oncologist
Neptune City, NJ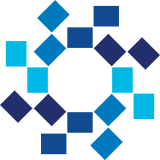 Hackensack Meridian Health Jersey Shore University Medical Center
Hackensack Meridian Health
OTOLARYNGOLOGIST
HEAD AND NECK SURGICAL ONCOLOGIST
COASTAL EAR, NOSE & THROAT
Neptune & Holmdel, New Jersey
"Love life. Step into financial success and clinical satisfaction.  Surround yourself with a strong team and all the beauty and activities the Jersey Shore has to offer."
Coastal Ear, Nose and Throat (Coastal) is seeking a BC/BE Head and Neck Surgeon to lead and grow an established Head and Neck program in central New Jersey. 
Coastal is an extremely collegial, expanding, and successful ten physician, private practice located along the Atlantic Ocean in Central New Jersey. Coastal's award winning physician team consists of four General Otolaryngologists, a fellowship-trained Head and Neck Oncologic Surgeon, two fellowship-trained Rhinologists, a fellowship-trained Neurotologist, a fellowship trained Facial Plastic Surgeon and a fellowship- trained Pediatric Otolaryngologist.
Coastal ENT's Neptune, Holmdel and Manahawkin offices offer state –of- the- art facilities close to the area's University Medical Center.  Ancillary services at Coastal include Audiology and Hearing Aids, Allergy Testing and Treatment, and an onsite Surgery Center.  In addition, our practice also includes five Doctors of Audiology, three allergy nurses and two physician assistants.
• Fully integrated EMR
• 1/10 call
• Teaching appointments available.
• Compensation and benefits are highly competitive
• Excellent production bonus in place
• Financials are transparent from recruitment to partnership
• Short partnership track
Monmouth and Ocean Counties are desirable New Jersey shore communities near New York City and Philadelphia.
World Class Doctors,
Caring Neighbors
Please feel free to visit our website at www.coastalearnoseandthroat.com. 
Interested candidates, please contact Nancy Massa, Physician Recruiter, Nancy.massa@hmhn.org or 732-890-9339
About Hackensack Meridian Health
Hackensack Meridian Health is a leading not-for-profit health care organization that is the most comprehensive and truly integrated health care network in New Jersey, offering a complete range of medical services, innovative research and life-enhancing care. Hackensack Meridian Health comprises 13 hospitals, including two academic medical centers, two children's hospitals and nine community hospitals, physician practices, more than 120 ambulatory care centers, surgery centers, home health services, long-term care and assisted living communities, ambulance services, lifesaving air medical transportation, fitness and wellness centers, rehabilitation centers, and urgent care and after-hours centers. Hackensack Meridian Health has 28,000 team members, more than 6,000 physicians and is a distinguished leader in health care philanthropy, committed to the health and well-being of the communities it serves.The Network's notable distinctions include having one of only five major academic medical centers in the nation to receive Healthgrades America's 50 Best Hospitals Award for five or more consecutive years, the number one hospital in New Jersey as ranked by U.S. News and World Report, consistently achieving Magnet® recognition for nursing excellence from the American Nurses Credentialing Center, recipient of the John M. Eisenberg Award for Patient Safety and Quality from The Joint Commission and the National Quality Forum, a six-time recipient of Fortune's "100 Best Companies to Work For," one of the "20 Best Workplaces in Health Care" in the nation, and the number one "Best Place to Work for Women." Hackensack Meridian Health is a member of AllSpire Health Partners, an interstate consortium of leading health systems, to focus on the sharing of best practices in clinical care and achieving efficiencies.The hospitals of Hackensack Meridian Health include: academic medical centers - HackensackUMC in Hackensack, Jersey Shore University Medical Center in Neptune; children's hospitals - Joseph M. Sanzari Children's Hospital in Hackensack, K. Hovnanian Children's Hospital in Neptune; community hospitals - Ocean Medical Center in Brick, Riverview Medical Center in Red Bank, HackensackUMC Mountainside in Montclair, Palisades Medical Center in North Bergen, Raritan Bay Medical Center in Perth Amboy, Southern Ocean Medical Center in Manahawkin, Bayshore Community Hospital in Holmdel, Raritan Bay Medical Center in Old Bridge, and HackensackUMC at Pascack Valley in
---
Posted February 10, 2021