Hospitalist - Genesis Medical Center - Silvis, IL
Silvis, IL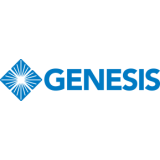 Genesis Medical Center, Silvis
Genesis Health System
Key Info
Genesis Health Group, the largest multi-specialty provider group in the Quad Cities region, is searching for a BC/BE Hospitalist. Join well established hospital owned group
7 On / 7 Off
Specialty coverage available
No procedures
Competitive Compensation + Excellent Benefits Package + Relocation assistance & Sign On Bonus Assistance with H1B Visa Sponsorship
About Genesis: Genesis consistently ranks in the top 10 % for quality among the Midwest's best peer groups. We have over 250 employed providers and 40 clinic locations throughout the Quad Cities. The Community: Located in the heart of the Midwest along the banks of the Mighty Mississippi, minutes from the QC International Airport, Genesis is integrated throughout multiple communities, serving over 700,000 individuals.
We're 2.5 hours from Chicago and just 55 minutes east of the University of Iowa. The Quad Cities is a culturally diverse community offering excellent schools, fine arts, museums, professional sports and many outdoor recreational activities to highlight just a bit of what we have to offer. We are the home of the Quad City River Bandits if you want to catch a baseball game, and the home of the Mallards, if hockey is your choice. We have over 20 golf courses to choose from in the warmer months and several ski resorts available by short drive if winter is your season of choice. The Quad Cities offers something for everyone.
To learn more, please contact:
Angie Stierwalt
StierwaltA@genesishealth.com
Physician Recruiter
Genesis Health System
About Genesis Health System
In 1869, the predecessors of Genesis Health System gave birth to the third community hospital west of the Mississippi. 150 years later, we continue to grow, building relationships with generations of families, contributing to the community, broadening services throughout the Quad Cities region, and bringing new heights of excellence in health care.Genesis Health System serves a 17-county, bi-state (Iowa/Illinois) region of the Quad Cities metropolitan area and the surrounding communities. But when it comes to clinical capabilities and quality, we exceed those geographical limits. We have earned distinction as a three-time Top Ranked Community Hospital in Iowa. As part of our ongoing patient safety journey, we achieved zero serious safety events in fiscal year 2017 to be in the top 1 percent of the nation for patient safety.Genesis Health System mission exists to deliver compassionate, quality health services to all those in need. Genesis, and its affiliates, offers a full continuum of care, including preventive, primary, acute and tertiary hospital care; home health and nursing home care; hospice; rehabilitation and long-term care. Our affiliates include: Genesis Medical Center, Davenport; Genesis Medical Center, Silvis; Genesis Medical Center, DeWitt; Genesis Medical Center, Aledo; Genesis Medical Education Foundation, Visiting Nurse Association, and GenVentures Inc. Genesis Health Group is the region's largest multi-specialty provider group with nearly 300 employed providers and 40 clinic locations, several Convenient Care locations, and the Genesis Quad Cities Family Medicine Residency program.
---
Posted October 1, 2020
Covered
Not Covered