Pediatric Radiologist: Grow with a Close-Knit Team in Beautiful Tucson (100k Loan Repay & Excellent Benefits Available)
Tucson, AZ
Job Highlights
Easy Call Schedule
Loan Repayment or Assistance Offered
Non-Profit Employer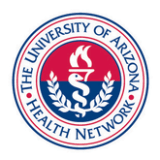 Banner - University Medical Center Tucson
Banner Health
As a tight-knit group, our pediatrics radiology division is one of the most longstanding sections offering a stable, fair, and collaborative environment to grow within while enjoying purposeful work in a comfortable reading room. Our team strives to provide the best evidence-based case readings, resident and medical student education, along with extensive community and academic endeavors. This is an exceptional opportunity to take part in building and shaping the future of pediatric imaging (including CT, MRI, ultrasound, diagnostic imaging/X-Ray, and fluoroscopic procedures) with the support of a highly acclaimed medical center and academic program that has continued to grow significantly in the last few years. The qualified candidate will receive an academic appointment that is consistent with their credentials.
Highlights:
Case Average: 50-60 per day
Case Type: CT, MRI, Ultrasound, X-Ray, Fluoroscopic Procedures
1.0 FTE | M-F | 8-5 | Q4 Pager Call Rotation (call from home), plus excess shift/call pay
Well established clinical and academic collaboration with pediatric multidisciplinary teams (including hem/onc, ortho, hospitalist, GI, NICU/PICU, pulmonary, infectious disease, surgery and more)
Brand New hospital with state-of-the-art imaging equipment
Qualifications:
ABR BE/BC
Fellowship-Trained in Pediatric Radiology
Position open to experienced pediatric radiologists and fellow new grads with additional interests
Our Community:
The soul of the Sonoran Desert. The flavor of the Southwest. The blooming community of Tucson, Arizona is nestled within the lush Sonoran Desert and surrounding mountain views. With 350+ days of annual sunshine, we have scenic outdoor adventures and championship golf courses. Tucson has an enriching culture with many entertainment opportunities. Designated a UNESCO City of Gastronomy, many culinary adventures await. Tucson is a growing city with a college town feel that continues to boast a very attractive cost of living.
About Banner Health
You want to help lead change in the health care field – rather than just react to it. You want to spend your time doing what you do best – caring for patients. You belong at Banner Medical Group (BMG) and Banner – University Medicine Group (BUMG).As Banner Health's employed physician group with more than 1,300 physicians and advanced practitioners across more than 65 specialties, BMG, is transforming the delivery of care. This transformation can most clearly be seen in our Patient-Centered Medical Home (PCMH) implementation. Through PCMH, we're organizing care around patients, working in teams and coordinating and tracking care over time. The end result is the highest quality and most efficient delivery of patient care.For physicians working in their own practices, we have two different paths to lead you to a colorful career with Banner Health.We also offer faculty positions at Banner – University Medicine Center in partnership with the University of Arizona.
---
Posted December 29, 2021