Pediatric Radiology Position in Chicago
Chicago, IL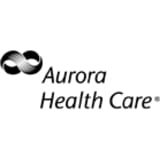 Advocate Childrens Hospital
Advocate Aurora Health Care
Advocate Children's Hospital/Advocate Aurora Health Care in Chicago, Illinois seeks a Full Time or Part Time Pediatric Radiologist to join our growing organization.
Position Highlights
· Advocate Children's Hospital includes 2 campuses (in Park Ridge and Oak Lawn, IL) with 455 beds across the Advocate system. Both campuses are approximately 12-15 miles from downtown Chicago.
· Advocate Children's Hospital performs over 75,000 diagnostic studies annually.
· The role is clinically focused, with research and teaching opportunities available.
· Evening shift and weekend call can be done from home with full PACS station installed at home, which is similar to a desktop station in-house.
About our Pediatric Radiology Group
· Currently the pediatric radiology division has 4.5 FTE, expanding to 5.5 FTE.
· Our group has excellent relationships with our pediatric ER, pediatric surgeons, and pediatric specialists.
· We have a dedicated collegial group of fellowship-trained pediatric radiologists, working as a team toward the same goal of providing quality imaging to pediatric patients.
· All of our pediatric radiologists are employees of Advocate Aurora Health.
About Advocate Children's Hospital
Advocate Children's Hospital system is a regional referral center based in a suburb of Chicago, Illinois, which serves approximately 9+ surrounding counties. The hospital annually provides care for 16,125 inpatient admissions, 12,315 surgical cases, and 120,092 emergency department visits. The medical staff has 735 pediatric physicians, including nearly 260 pediatric specialists. Advocate Children's Medical Group includes 243 employed pediatric medical and surgical subspecialists. Advocate Children's Hospital supports five graduate medical education programs, which include 76 pediatric residents and 12 fellows.
Please send me your CV if you are interested in learning more - emilee.gabrielson@aah.org
About Advocate Aurora Health Care
Advocate Aurora Health's combined strength and stability drives us forward. Our integrated delivery model allows our clinicians to offer state-of-the-art, top tier quality care throughout eastern Wisconsin and northern and central Illinois.

Our supportive staff and leadership are committed to an autonomous practice environment and continuously strive to be on the forefront of managing the changing healthcare landscape, advances in technology and innovative approaches to providing impeccable outcomes for our patients.

Whether you're looking to practice in the heart of a dynamic city such as Chicago or Milwaukee, a multi-specialty clinic in the suburbs, or a charming small town, Advocate Aurora Health has an opportunity for you.

---
Posted June 4, 2021