Great Opportunity- Infectious Disease Henry Ford Jackson-Hospital
Jackson, MI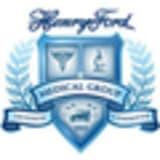 Henry Ford Hospital
Henry Ford Health System
Job Highlights
Loan Repayment or Assistance Offered
Non-Profit Employer
Less than 1 Hour from an International Airport
Henry Ford Hospital -Jackson seeking a BE/BC Infectious Disease physician to join an employed service line. Service Line includes inpatient and outpatient services.
Recruiting full-time employed physicians to join our ID service line. We developed an employed service line almost four years ago, with the growth of this service line, we are now at the point we need two employed physicians. This opportunity consist of an inpatient (85%) and outpatient (15%); even though it is over four years in development, it is still growing on the outpatient side. The practice is supported with two and half advanced practice professionals that round in the hospital and covering the clinic. Currently the inpatient service volumes are very robust even in a normal time prior to COVID; seeing an average of 7/10 new consults a day and can carry up to 15/25 patients on their panel. The outpatient clinic sees about 2-4 new patients per day with 6-8 follow ups. The hospital infusion center is located within the hospital's main campus and the outpatient clinic is about 10 minutes from the main campus. The ID clinic is located in the same center as our Wound Care and Hyperbaric Center. Call of1:4.
Henry Ford Hospital -Jackson is a 475-bed health system located in Jackson, Mich., just minutes from Ann Arbor. Recently named a Thomson Reuter's 100 Top Hospital, Henry Ford Health has an established SICU and a Level II Trauma and GME programs.
If this is something you would like to hear more about, please email Jcalver2@HFHS.org along with your CV.
Have a great day! Jeanne Calvert -Manager Recruitment
About Henry Ford Health System
Henry Ford Health System is committed to improving the health and well-being of our diverse Michigan community.
Founded in 1915 by auto pioneer Henry Ford and now one of the nation's leading health care providers, Henry Ford Health System is a not-for-profit corporation managed by Chief Executive Officer Wright L. Lassiter, III and governed by a 17-member Board of Trustees, with volunteer-led advisory and affiliate boards providing additional leadership.
It is comprised of hospitals, medical centers and one of the nation's largest group practices, the Henry Ford Medical Group, which includes more than 1,900 physicians practicing in over 40 specialties. The System's flagship, Henry Ford Hospital in Detroit, is a Level 1 Trauma Center recognized for clinical excellence in cardiology, cardiovascular surgery, neurology and neurosurgery, orthopedics, sports medicine, multi-organ transplants and cancer treatment.
With more than 30,000 employees, Henry Ford Health System is the fifth-largest employer in metro Detroit, and among the most diverse.
---
Posted October 27, 2022