President and Chief Executive Officer, Owensboro Health
Owensboro, KY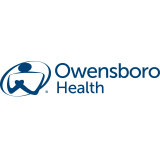 Owensboro Health Regional Hospital
Owensboro Health
President and Chief Executive Officer of Owensboro Health, a Health System including a 477-bed flagship newly constructed hospital, two community hospitals, 5,000 employees and a medical group of 250 providers as well as three newly constructed outpatient facilities.
The President and CEO has the responsibility and accountability for sustaining the vitality of the Mission, Vision, and Strategic Initiatives of Owensboro Health. The President and CEO will also take direct responsibility to maintain a culture of caring and open communication with all employees, community members, referring organizations and medical staff.
The President and CEO is selected by, reports to, and is supervised by the Board of Directors of Owensboro Health.
KEY RESPONSIBILITIES
• Administer, direct and coordinate all activities of the health system
• Establish an organized structure delegating authority to Chiefs, Vice Presidents, and other staff as applicable regarding policies, contractual commitments, expenditures, and personnel matters
• Represent the organization to the financial community, industries, patients and families, representatives of government and regulatory agencies, and the medical staff
• Actively listen to information provided and respond in an objective fashion
• Direct the development of short- and long-range objectives, policies, and budgets of the health system
• Appoint all Chief Executive positions to lead their respective responsibilities
• Designate a qualified individual to perform the duties of CEO in his or her absence
The President and CEO will work closely with all members of the medical staff in our communities as well as local and state governmental organizations to ensure the continued access and quality of care for Owensboro Health's patients and families.
About the city of Owensboro:
visitowensboro.com/
To apply online, please go to: OwensboroHealth.org/ChooseLeadership
About Owensboro Health
Owensboro Health is a nonprofit health system with a mission to heal the sick and to improve the health of the communities it serves in Kentucky and Indiana. The system includes Owensboro Health Regional Hospital, nationally recognized for design, architecture and engineering; Owensboro Health Muhlenberg Community Hospital; Owensboro Health Twin Lakes Hospital; the Owensboro Health Medical Group comprised of over 120 Physicians and more than 100 Advanced Practice clinicians at more than 20 locations; three outpatient Healthplex facilities, a certified medical fitness facility, the Healthpark; a surgical weight loss center and program, and the Mitchell Memorial Cancer Center.
An average year in Owensboro's 477 bed hospital we have 16,000 inpatient admissions, deliver 2,000 babies and provide the region's only Level III NICU. Owensboro Health physicians perform nearly 24,000 surgical procedures, including nearly 200 open-heart surgeries. Our physicians and staff have 70,000 Emergency Department visits, more than a million outpatient visits annually. Visit our home page for more information.
---
Posted February 4, 2021