Peds Neurosurgery for Children's Hospital, Phoenix-Metro
Arizona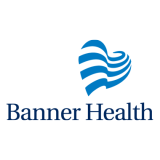 Banner Desert Medical Center
Banner Health
Key Info
Banner Health, Banner Children's at Desert Medical Center is seeking to employ a BC/BE Pediatric Neurosurgeon to join a growing program in the East Valley of Phoenix, AZ. We are recruiting for both per diem and full time positions.
Banner Children's at Desert Medical Center is a comprehensive children's hospital that serves greater Phoenix, the state of Arizona and beyond and supports a growing population of state-wide referrals.
To join our collegial team of two Pediatric Neurosurgeons, one Nurse Practitioner and full support staff, we seek an experienced Pediatric Neurosurgeon. Services provided include inpatient, outpatient surgical care for acute and chronic neurosurgical conditions.
Pediatric Neurosurgery training/experience is required, qualified candidates must be Board Certified/Board Eligible.
Experience with trauma, desirable
Demonstrated ability to collaborate within a team setting and communicate effectively
Full time position schedule is M-F work week with shared call of 1:4.
Additional income opportunity with optional added call.
Banner Children's at Desert Medical Center is located in Mesa, AZ and is a state-of-the-art, 260-bed children's care facility that opened in 2009. The hospital provides a full range of services to a pediatric population of 350,000. CCMC has Pediatric Trauma Service for all pediatric ages. There are more than 240 pediatric physicians on staff, covering more than 27 specialties.
Banner Health is one of the largest integrated health care systems in the country with twenty-eight hospitals, to include the University of Arizona academic hospitals in Tucson and Phoenix. Banner promotes collaborative workplaces and clinical settings that focus on providing excellent patient care. Our culture supports the well-being of physicians and cultivates happiness in medicine.
About Banner Health
You want to help lead change in the health care field – rather than just react to it. You want to spend your time doing what you do best – caring for patients. You belong at Banner Medical Group (BMG) and Banner – University Medicine Group (BUMG).As Banner Health's employed physician group with more than 1,300 physicians and advanced practitioners across more than 65 specialties, BMG, is transforming the delivery of care. This transformation can most clearly be seen in our Patient-Centered Medical Home (PCMH) implementation. Through PCMH, we're organizing care around patients, working in teams and coordinating and tracking care over time. The end result is the highest quality and most efficient delivery of patient care.For physicians working in their own practices, we have two different paths to lead you to a colorful career with Banner Health.We also offer faculty positions at Banner – University Medicine Center in partnership with the University of Arizona.
---
Posted October 9, 2019
Covered
Not Covered