Integrated Behavioral Health (IBH) Psychiatrist
La Crosse, WI
Job Highlights
Less than 3 Hours from a Ski Resort
Easy Call Schedule
Non-Profit Employer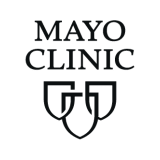 Mayo Clinic Health System - Franciscan Healthcare in La Crosse
Mayo Clinic
Mayo Clinic Health System in La Crosse, WI is seeking a full-time Psychiatrist to join the Integrated Behavioral Health program. This adult psychiatrist will deliver care through face-to-face visits, telemedicine, supervision of RN care coordinators, curbside consultation, and non-visit care to a large primary care population in Southwest Wisconsin. The Department of Psychiatry and Psychology's Division of Integrated Behavioral Health includes a collaborative team of psychiatrists, psychologists, social workers, RN care coordinators, and primary care providers. This position will become an integral member of the multidisciplinary team in developing and implementing integrated models of care.  They will participate in research and quality projects that evaluate the impact of these models and educate learners on delivering psychiatric care through innovative treatment approaches. 
License or Certification Candidates must be board certified/board eligible (BC/BE) in general Psychiatry and eligible for licensure in the state of Wisconsin.
Equal Opportunity Employer As an Affirmative Action and Equal Opportunity Employer Mayo Clinic is committed to creating an inclusive environment that values the diversity of its employees and does not discriminate against any employee or candidate. Women, minorities, veterans, people from the LGBTQ communities and people with disabilities are strongly encouraged to apply to join our teams. Reasonable accommodations to access job openings or to apply for a job are available.
About Mayo Clinic
Join the authority in medicine and partner with the nation's best hospital (U.S. News & World Report 2021-2022), ranked #1 in more specialties than any other care provider. At Mayo Clinic, we believe there is a better path to healing that humanizes the practice of health care and inspires hope in the people who need it most. You will be part of an amazing diverse team committed to solving the most serious and complex medical challenges – one patient at a time.
---
Posted September 20, 2021