Physical Medicine & Rehab - Seattle area (Sports & Spine)
Bellevue, WA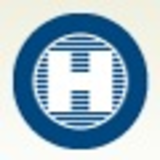 Overlake Medical Center
Overlake Hospital
Key Info
Overlake Clinics (OC) is seeking an experienced MSK specialist, with a focus on Sports and Spine, to support our growing practices in Bellevue and Issaquah.
We offer a collaborative and team oriented environment with focus on professional development while centered around meeting the needs of our patients. You will work amongst our current physiatry team, PhD psychologist, Licensed Mental Health Counselor, our neurologists, neurosurgical team, and therapy teams. Enjoy the best of an outpatient team with the stability of a hospital-based practice.
Physician Benefits:  - Leadership potential - Employed position with excellent medical and dental benefits - Generous compensation model w/performance bonus - Significant growth opportunities - 3-part retirement program - No state income tax - EPIC EMR
Overlake's financial strength and the enduring dedication of our staff has sustained us throughout the pandemic, ensuring that our mission, Compassionate care for every life we touch, continues for many years to come. Overlake Medical Center & Clinics is an equal opportunity employer located in Bellevue, WA.
About Overlake Hospital
Overlake Medical Center is a 349-bed, nonprofit regional medical center offering a full range of advanced medical services to the Puget Sound Region. Led by a volunteer Board of Directors, we employ just over 2,500 people and have more than 1,000 active and courtesy physicians on staff. Through our employed multi-specialty group Overlake Medical Clinics (OMC), providers have the opportunity to join a physician driven organization and culture that is led by our CMO and VP of Clinics. Both leaders are licensed physicians who lead the growth and development of our primary and specialty care services on Seattle's east side. Physicians and MLP's are encouraged to join our provider work groups and participate in development and management of OMC.
---
Posted January 29, 2020
Covered
Not Covered