Join a Growing Vascular Surgery team in the heart of the Midwest
Davenport, IA
Job Highlights
Not for Profit Employer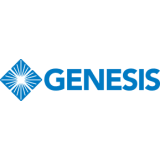 Genesis Medical Center - Davenport
Genesis Health System
Board Certified/Board Eligible Vascular Surgeon for expanding our Vascular Surgery team in Davenport. Work in a supportive, technologically advanced environment providing compassionate, quality patient services.
The Opportunity is: -Full time -Shared Call -In office Venous Interventions and Vascular Lab accredited by IACVL -Inpatient and OR located at Genesis Medical Center, Davenport, IA
Offering: -Competitive compensation -Relocation assistance -Benefits: Malpractice Coverage, Vacation, CME Time and Allowance, 403(b), Health, Dental, Vision, Life, Disability
-HCap exempt
Genesis Health System:
For over 150 years, Genesis Health System has been providing compassionate and quality care. Genesis is proud to have been named to the IBM Watson Health 15 Top Health Systems list for the second year in a row. The region's largest, comprehensive health network, with over 300 employed providers across multiple specialties, Genesis consistently ranks in the top 10% for quality among the Midwest's best peer groups.
The Community:
The Quad Cities (made up of 5 cities) is the largest metropolitan area on the Mississippi River between Minneapolis and St. Louis. It is three hours west of Chicago and two and a half hours east of Des Moines, Iowa. The area has recently been ranked as a "best place to live" and is known for safe neighborhoods, short commute times and a reasonable cost of living. The community is fortunate to have excellent schools (in the Quad Cities and surrounding areas), the Niabi Zoo, museums, fine arts, a local festival scene, minor league baseball and hockey, and many seasonal outdoor activities. The John Deere Classic, PGA Tour event, and the Bix 7 road race bring in people from all over the world every summer.
To learn more, please contact:
Michelle Spranger, RN Physician Recruiter Genesis Health System
About Genesis Health System
In 1869, the predecessors of Genesis Health System gave birth to the third community hospital west of the Mississippi. 150 years later, we continue to grow, building relationships with generations of families, contributing to the community, broadening services throughout the Quad Cities region, and bringing new heights of excellence in health care.Genesis Health System serves a 17-county, bi-state (Iowa/Illinois) region of the Quad Cities metropolitan area and the surrounding communities. But when it comes to clinical capabilities and quality, we exceed those geographical limits. We have earned distinction as a three-time Top Ranked Community Hospital in Iowa. As part of our ongoing patient safety journey, we achieved zero serious safety events in fiscal year 2017 to be in the top 1 percent of the nation for patient safety.Genesis Health System mission exists to deliver compassionate, quality health services to all those in need. Genesis, and its affiliates, offers a full continuum of care, including preventive, primary, acute and tertiary hospital care; home health and nursing home care; hospice; rehabilitation and long-term care. Our affiliates include: Genesis Medical Center, Davenport; Genesis Medical Center, Silvis; Genesis Medical Center, DeWitt; Genesis Medical Center, Aledo; Genesis Medical Education Foundation, Visiting Nurse Association, and GenVentures Inc. Genesis Health Group is the region's largest multi-specialty provider group with nearly 300 employed providers and 40 clinic locations, several Convenient Care locations, and the Genesis Quad Cities Family Medicine Residency program.
---
Posted May 6, 2021