Pediatric IR with Johns Hopkins All Children's Hospital
Saint Petersburg, FL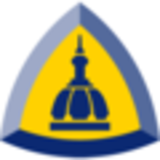 Johns Hopkins All Children's Hospital
Providence Healthcare Group
The Johns Hopkins All Children's Hospital (JHACH) Division of Radiology in St. Petersburg, Florida is recruiting a fellowship trained adult or pediatric interventional radiologist to join our team. JHACH provides the full spectrum of radiology procedures on children of all ages. The Department of Radiology performed roughly 80,000 exams last year. The interventional radiology section performed 2,100 procedures and is separately staffed by pediatric interventional radiologists who provide full-time IR coverage. This physician will perform a broad range of pediatric interventional procedures on a daily basis but a candidate with experience in vascular anomalies will be a valuable addition. The Johns Hopkins All Children's Vascular Anomalies and Birthmarks Program offers state-of-the-art, individualized care to patients and we are the only health system on Florida's west coast with an on-site multidisciplinary team. Members of our team utilize state-of-the-art equipment in all modalities.
JHACH is a 259-bed teaching hospital ranked by US News & World Report as a "Top 50 Children's Hospital" in 8 specialties (2020-2021). JHACH is a Level 1 Pediatric Trauma Center. Rotating radiology residents from University of South Florida are in the department daily allowing for educational opportunities. Qualified candidates may be eligible for an academic appointment at Johns Hopkins University School of Medicine.
The Tampa-St. Petersburg area is considered a premier place to work and live, offering year-round sunshine, abundant cultural and recreational activities, sports venues, excellent schools and an affordable cost of living.
To confidentially learn details, you can contact a member of our interventional radiology team: Christopher Francis, MD at cfranc18@jhmi.edu. You may also reach Joe Bogan at 817-424-1010 or by email at jbogan@provdoc.com.
About Providence Healthcare Group
Providence Healthcare Group is a healthcare consulting and search firm founded in 1995. As a result of our success on difficult searches, we work with many of the top healthcare systems in the country. We are also called upon to assist community health centers, private physician practices and critical access hospitals fill challenging positions in a timely manner.
---
Posted February 4, 2021