Emergency Medicine Residency Program Director
Wilkes-Barre, PA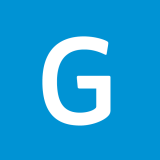 Geisinger South Wilkes-Barre
Only at Geisinger.
Key Info
Geisinger is seeking a board certified, Emergency Medicine (EM) trained physician to lead its brand-new EM Residency Program, based at Geisinger Wyoming Valley Medical Center (GWV) in Wilkes-Barre, Pa.
Each year, 10 EM residents will be trained at GWV under the supervision and direction of the EM Residency Program Director, who will be responsible for overseeing the educational development and operations of the residency program as well as maintaining an active clinical presence in GWV's Emergency Department (ED) commensurate with ACGME requirement for an EM program.  An engaged staff with active academic involvement  - an EM fellowship trained ultrasound director, 2 fellowship trained and boarded EMS physicians, experienced administrative leadership, and a Pediatric EM presence - will complement the Program Director as core faculty.  The program has received strong support for its initiation.
This will be Geisinger's second EM residency program in the system. Our first, established in 1976, is one of the oldest of its kind and maintains full accreditation from the ACGME Residency Review Committee.  The Geisinger Commonwealth School of Medicine located nearby in Scranton, PA, educates aspiring physicians and scientists to serve society using a community-based, patient-centered, interprofessional and evidence-based model of education. Last year, nearly 20% of students matriculated to EM.
Requirements include:
American Board of Emergency Medicine (ABEM) or American Osteopathic Board of Emergency Medicine (AOBEM) certification,
5 years of EM experience preferred, with minimum of 3 years of core faculty experience at an academic institution,
Ongoing involvement in scholarly activity, including peer-reviewed publications,
Proven clinical and administrative skills, preferably in a residency,
A demonstrated ability to speak and teach on clinical matters related to EM,
And prior experience working with an integrated electronic medical record system.
About Only at Geisinger.
You don't have to put your life on hold to move healthcare forward. At Geisinger, you'll engage with industry leaders to create new care delivery models and enjoy a work/life balance that gets you home in time for dinner. You'll be there for your family, friends, and neighbors – making a difference at home and across the country.
Geisinger is comprised of 13 hospital campuses, two research centers, a college of medicine and a nearly 600,000-member health plan serving more than three million residents in central, south-central and northeast Pennsylvania and beyond. We have approximately 26,500 employees, including over 1,700 employed physicians, all of whom share a commitment to quality healthcare.
---
Posted May 20, 2020
Covered
Not Covered