Gastroenterologist Needed in Haverhill, MA - Pentucket Medical Associates
Haverhill, MA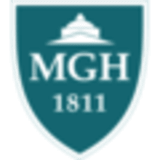 Massachusetts General Hospital
Partners Community Physicians Organization
Pentucket Medical Associates (PMA) is seeking a Gastroenterologist to join our well-established and respected multi-specialty group practice in Haverhill, MA. This is one of the longest-standing groups of its kind in the Northeast and the first medical group to be established outside of Boston. The GI team joins nearly 60 physicians, plus a talented team of Advanced Practitioners, Physician Assistants and over 300 dedicated support staff members. Pentucket Medical is part of the Mass General Brigham healthcare system.
Pentucket Medical's Haverhill office is the home of Merrimack Valley Endoscopy Center, the area's leading resource for the prevention diagnosis and treatment of gastrointestinal disorders. MVEC offers specialized diagnostic and therapeutic procedures including colonoscopy, gastroscopy, small bowel enteroscopy and esophageal dilation. As a component of Pentucket Medical and Mass General Brigham Community Physicians, Merrimack Valley Endoscopy Center is part of an integrated healthcare system. The Haverhill office also includes full service imaging capabilities.
The Pentucket Medical culture is based on providing the best care possible to the patients we serve. Our Haverhill, MA campus is conveniently located approx. 30 min. north of Boston, and is easily accessible by several major roadways and public transit.
There are three service components of any great healthcare organization: talented and dedicated clinicians, a customer service based culture and advanced technology. For more than fifty years, PMA has been providing extraordinary healthcare to the residents of the Merrimack Valley. With the latest in diagnostics, technology and research, we proudly offer unparalleled acute, chronic and wellness care to our patients.
If you are interested in learning more about this exciting opportunity, please send your CV to Christina Johnson, Physician Recruitment, at cjohnson76@pcpo.partners.org.
---
Posted May 26, 2021