Leadership Opportunity as a Breast Imaging Radiologist | No Call, No Weekends
Iowa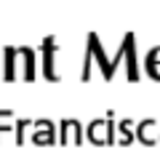 MercyOne Waterloo Medical Center
LucidHealth
LucidSolutions is currently seeking a leader for a Breast Imaging Radiologist to join the team in Waterloo, Iowa. This radiologist would lead a busy, NAPBC accredited breast center and two mammography imaging sites.
Job Details:
3 Hospitals located in Northeast Iowa – MercyOne Waterloo, Cedar Falls and Oelwein
Monday-Friday 7a-5p, some call required
The Breast Center is the location for the breast surgeon's clinic as well as a high-risk breast cancer screening program
Diagnostic and screening exams performed daily, as well as complete diagnostic work-up, including same-day biopsies
The hospital is in an outstanding market position with outstanding leadership in a very collegial medical practice environment
3 imaging sites average between 8,500-10,000 exams/year
Approximately 100 breast cancer cases/year
We offer a competitive compensation and benefits package (health/dental/vision insurance, 401k, CME, etc.) as well as equity opportunities
Partnership Track or Employed options available
Job Requirements:
Breast Imaging fellowship preferred
Licensed in Iowa upon start
Experience in 3D Screening and Diagnostic Mammography, Breast US, Breast US biopsies, Breast MRI, Breast MRI biopsies, Stereotactic biopsies, and Pre-op Breast Localization procedures
About:
As part of the NAPBC accreditation, the Breast Imaging Radiologist has an integral role in participation in the Breast Program Leadership team. This collaborative team meets quarterly to determine steps for a patient outcome driven approach. The Breast Imaging Radiologist also works collaboratively with the organization's breast surgeon to provide the highest quality of care for women in the community and support women's health initiatives.
About LucidHealth
LucidHealth is a physician-owned and -led radiology management company. We believe that all patients should have access to the highest quality subspecialized imaging care, regardless of facility size or location. Our mission is to empower independent radiology groups with the technology and resources necessary to deliver unparalleled care to all patients within the communities they serve.
---
Posted November 25, 2020