Profit Sharing Opportunity for Anesthesiologists in Tallahassee, FL - No Weekend 40 Hour Schedule
Near Tallahassee, FL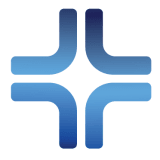 Tallahassee Memorial HealthCare
Envision - Anesthesia
Envision Physician Services is seeking a Board Certified/Board Eligible Anesthesiologist for a full-time position with Anesthesiology Associates of Tallahassee (AAOT) in Tallahassee, Florida. This group provides anesthesia services at Tallahassee Memorial Hospital, Capital Regional Medical Center and several ASCs. In addition to our participating physician track, we are now offering a no call, no weekends, no holiday's option with a schedule of 4, 10s a week (not a profit sharing position.)
Highlights of the opportunities include the following. Please Note (*) does not apply to the hourly, no call option.
Excellent Compensation. Eligible for profit sharing for significant compensation increase at the end of year 2.*
Anesthesia Care team is comprised of 30 Physicians and 80 Anesthetists
Cases include: General Surgery, Trauma, OB, Orthopedics, Hearts, Endo, Pediatrics, Neurology
Physician must be cardiac proficient. TEE certification not required, but should be willing to do cardiac w/echo
Physicians medically direct 99% of the time
In house call 2-3x/month*
8 weeks PTO and CME
Benefits eligible day one- no waiting period!
Envision Physician Services offers a competitive compensation and benefits start day one with no waiting period! Package includes medical, dental, vision, short/long-term disability, life insurance, FSA and HSA, 401(k) with Company match and paid malpractice with tail coverage.
Best known as Florida's capital city, Tallahassee holds a deep-rooted history and culture with unparalleled natural adventure and an upbeat vitality. Tallahassee's year-round appeal enjoys some seasonal flavoring from the pageantry of college football (FSU and Florida A&M University), a sparkling array of lights during the holiday season, a glorious blanket of springtime color and celebrations of music, cuisine, nightlife and distinctive local attractions interactive water fountain, discovery playscape and numerous historical markers.
About Envision - Anesthesia
Envision Physician Services is a multispecialty medical group and healthcare management team providing anesthesiology, emergency medicine, hospital medicine, radiology, surgical services, and women's and children's health services.
We are more than 25,000 physicians and advanced practice providers who care for patients in more than 1,800 clinical departments in healthcare facilities in 45 states and the District of Columbia.
Our collective experience enables us to better solve complex problems and consistently give healthcare organizations confidence in our execution.
---
Posted December 30, 2021