Outpatient Addiction Psychiatrist - Near Boston
Malden, MA
Job Highlights
Not for Profit Employer
Flexible Scheduling
Licensing Support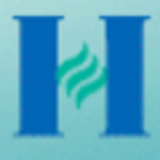 MelroseWakefield Healthcare
Tufts Medical Center
Tufts Medical Center Community Care, or TMCCC, is affiliated with MelroseWakefield Hospital and Lawrence Memorial Hospital of Medford, with access to specialists at Tufts Medical Center and Tufts Children's Hospital for highly specialized care.
Lead by our Chair of Psychiatry, Daniel Carlat, MD, we offer a broad continuum of behavioral health services including inpatient adult, inpatient geriatric, outpatient adult, ECT, and IOP. This position would broaden access to outpatient substance use disorder (SUD) treatment within our system as well as increase availability to our surrounding affiliated communities through the use of telehealth.
About the job:
We are a not-for-profit community hospital system located just a few miles north of Boston, MA. We are dedicated to patient recovery and family support through sophisticated care services built on a simple philosophy of trying to help those who suffer with mental illness through intelligent, respectful, empowering and compassionate collaboration. This role is based in Malden and will see adult patients both in-person and via telehealth.
Full-time or part-time position
Interest and experience with outpatient substance use disorder (SUD) treatment
Current X-waiver preferred
Collaborate with primary care physician offices within our employed medical group
Fully integrated EMR
Led by clinical, practicing physicians
Patient-centered, trauma-informed care, utilizing a holistic approach
Diverse patient populations
Provider mentoring and commitment to administrative practice support
Tufts faculty appointment available
Competitive salary and benefits program – 8 weeks PTO, 403b, malpractice with tail coverage, CME reimbursement, and more...
About Tufts Medical Center
At Tufts we strive to be a people focused organization where we encourage and support each physician to pursue their clinical, academic and educational interests. We provide high quality care and foster a work environment that is flexible and in-tune with the desires of a modern workforce that values work/life balance.
Join a clinically renowned system devoted to delivering high quality care at a lower cost to patients. Tufts is the principal teaching hospital for Tufts University School of Medicine. At the forefront of education, research and training for the next generation of physicians, we conduct groundbreaking basic, clinical and health policy research and are in the top 10 percent of independent institutions receiving federal research funding. Our quality initiatives consistently place us in the top 15% of all hospitals in the Vizient system.
---
Posted April 6, 2021