Non-Invasive Cardiology Opportunity in Beautiful Flagstaff with Northern Arizona Healthcare
Flagstaff, AZ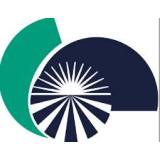 Flagstaff Medical Center
Northern Arizona Healthcare
Key Info
Full-time General Cardiologist opportunity with Northern Arizona Healthcare.
Essential Job Functions
Required to see patients in the clinic up to 5 days a week as well as may oversee hospital based cardiology testing.
Provide cardiac health management in a hospital and outpatient setting.
Diagnose and treat diseases and conditions of the heart and cardiovascular system.
Perform non-invasive tests such as stress tests, EKGs, echos, pulmonary hypertension tests and other non-invasive tests, as applicable.
Provide medical oversight of outreach services provided to underserved communities.
Provide medical oversight of patient care plans as needed for accreditation of cardiac rehabilitation services.
Provide medical evaluation/reads on echocardiogram.
Actively participate in quality improvement, utilization review, clinical protocols, risk management, and compliance activities as requested by NAH.
Qualifications:
BC/BE Cardiology
Maintain an AZ medical license and DEA without restriction
Obtain and maintain board certification in the Specialty, including recertification, as required by NAH's Medical Staff Bylaws
Completed residency or fellowship program in Cardiology
About the Area:
Flagstaff, Arizona is a culturally diverse, picturesque, mountain and university community with four distinct seasons. FMC sits at 7,000 feet elevation, with the town nestled in the world's largest ponderosa pine forest. Flagstaff is a great community for raising a family, has a wide variety of recreational activities available throughout the year, and is only 1 hour from the Grand Canyon. Flagstaff is roughly 2 hours north of Phoenix, 30 minutes from Sedona and 10 minutes from Snowbowl Ski Resort.
About Northern Arizona Healthcare
As the largest healthcare organization in the region, our mission is to transform the health of the communities we serve.
Our service area encompasses approximately 50,000 square miles. Our team of more than 3,500 doctors, nurses and other experts are committed to providing patients with access to exceptional care and resources for realizing their full health potential.
NAH, which serves more than 6.5 million U.S. and international travelers who visit the Grand Canyon and Northern Arizona each year, is also the trusted healthcare system of choice for area residents. Our locations and patient demographics put us at the forefront of many exciting specialty fields, and this – along with excellent primary and preventive care for of all ages and stages of life – earns our hospitals many awards and recognition.
---
Posted March 10, 2020
Covered
Not Covered