Build Your Career as a Primary Care Physician in the Bay Area | Relocation Bonus
Near San Francisco, CA
Job Highlights
Top pick in specialty
Great Nightlife Nearby
Less than 1 Hour from an International Airport
Less than 1 Hour from a Coastal Beach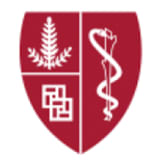 Stanford Health Care
University Medical Partners (Stanford Healthcare)
University Medical Partners (UMP), a partner of Stanford Medicine, is seeking multiple full-time BC/BE Family Medicine (w/out OB - Outpatient) and Internal Medicine (Outpatient) physicians to join our clinics in the following locations:
Family Medicine Locations:
Emeryville (IM Adult Medicine Only)
Emeryville (FM w/out OB)
San Pablo/Pinole (IM/FM Adult Medicine Only)
Los Gatos (FM w/out OB)
Danville (IM/FM Adult Medicine Only)
Pleasanton, CA (IM/FM Adult Medicine Only)
Practice Details:
Full time is 36 patient contact hours
Community-based practice model which includes access to specialists and an opportunity to work closely with Stanford University School of Medicine Faculty physicians
Clinic hours – M-F from 8am-5pm (some clinics are open on Saturdays)
Opportunity to practice full-spectrum Family Medicine without OB including basic outpatient office procedures
Providers see an average of 16-20 patients a day
Call schedule (telephone calls only) distributed evenly among all physicians
Robust ancillary support staff
Access to specialists
Diverse patient population
Why practice with us?
Competitive salary and generous benefit package including 401k, malpractice coverage, and more
Collaborative and collegial environment
Physician-led and managed Medical Group
Partner with Stanford University School of Medicine Faculty
We utilize EPIC as our electronic medical record
Relocation allowance
*All qualified applicants will receive consideration for employment without regard to race, sex, color, religion, national origin, protected veteran status, or disability status.
To apply, please send a copy of your CV to: UHAprovider@stanfordhealthcare.org
About University Medical Partners (Stanford Healthcare)
University Medical Partners (UMP), a partner of Stanford Medicine is a California professional corporation owned and led by physicians and other healthcare practitioners. We aim to enhance group and individual performance through a unified and high-quality clinician-led network. UMP was formed in January 2017 by physicians practicing within a variety of medical groups located in the Bay Area which aligned to create a unified multi-specialty physician practice and clinical network that will serve as an exemplar for the delivery of high-quality health services in the Bay Area.
Our mission is to be the premier medical group of choice for our patients, clinicians, and partners. We partner with Stanford Medicine in a common vision of clinical excellence, education, and innovation.
UMP Clinicians deliver care at clinics operated by University Healthcare Alliance (UHA), a medical foundation affiliated with Stanford Health Care throughout the Bay Area.
---
Posted November 16, 2021