Join Torrance Memorial's Primary Care Team | Guaranteed Income & Excellent Benefits
Near Torrance, CA
Job Highlights
Top pick in specialty
Area Is Warm Year-Round
Less than 1 Hour from an International Airport
Less than 1 Hour from a Coastal Beach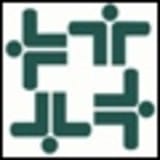 Torrance Memorial Medical Center
Torrance Memorial Health System
Torrance Memorial Physician Network is a growing primary care and multi-specialty network of physicians and health professionals focused on caring for people in our community. Our physicians are dedicated to excellence and patient-centered care and enjoy a reputation for using state-of-the-art programs and technologies to provide the highest quality care to our growing patient population.
Our primary care physicians attend to the health needs for the entire family from infant to grandparent. We place special emphasis on the whole person and on preventive care.
Position Details:
2-year contract with guaranteed income and excellent benefit package
Join a well-established Primary Care Practice
Beautiful and newly designed and built offices.
Coverage - Outpatient only
Excellent and large Hospitalist team in place.
The South Bay of Los Angeles County offers a wonderful quality of life, with family-friendly neighborhoods and excellent schools with both public and private committed to our children's future. Centrally located to all there is to see and do, enjoy some of California's most famous beach communities, numerous year-round recreation activities, world-class entertainment, and theme parks, dining, and shopping. Really great high-quality living.
Torrance Memorial Health System & Services is a not-for-profit integrated delivery system, which includes Torrance Memorial Medical Center, clinics and physician partners in the South Bay, Los Angeles County California. Torrance Memorial has a proud history in the South Bay, and we continue to grow with the communities we serve.
About Torrance Memorial Health System
At the Torrance Memorial Physician Network, our physicians are dedicated to providing the highest quality care for every patient, with hours and locations that are convenient and accessible. Patient satisfaction is a priority. We value our relationship with each patient, seeing ourselves as a partner in health care for patients and their families. Our offices are equipped with the latest technology, including a new, state-of-the-art electronic medical record system and a patient portal providing direct and confidential access to all our patients personal medical information.
---
Posted November 19, 2021