Cardiac Anesthesiologist - Highly competitive package with Signing Bonus and Relocation
Omaha, NE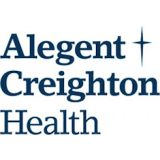 CHI Health Creighton University Medical Center - Bergan Mercy
Envision - Anesthesia
Seeking Cardiac Anesthesiologist for our NEW care team at Creighton University Medical Center in Omaha! Highly competitive package with Signing Bonus and Relocation!
Envision Physician Services is actively a Cardiac Anesthesiologist to join our NEW Anesthesiology team at Creighton University Medical Center – Bergan Mercy. CHI Health CUMC is a modern 391-bed teaching hospital that serves as one of the region's premier academic medical centers, and is presently one of the largest healthcare providers in Nebraska.
Highlights of this opportunity:
Over $500K in Guaranteed Income, plus additional bonuses!
Anesthesia care team model is comprised of 13 Anesthesiologists (4 Cardiac) and 29 CRNA's
Annual case volume of 25K Total cardiac volume of ~1900 which includes all cardiac, structural hearts, EP, TEE and vascular
Advanced procedures including CABGs (both on and off pump), valve replacement and repairs, a growing structural heart program, EP lab, and all vascular cases including both open and endovascular cases.
Case mix: General, Trauma, Ortho, Endo, Vascular, Urology, OB, Neuro and Cardiac. No Pedi!
Staff covers main CUMC campus in addition to CHI Midlands Health Ambulatory Surgery Center at Midlands.
New incentives totaling $50K PLUS Relocation $$! Benefits start Day 1! No waiting period.
Creighton University Medical Center - University Campus is an 80,000-square-foot community health center that reaffirms CHI Health's commitment to serve the health care needs of downtown and northeast Omaha communities. Planned and designed in collaboration with the neighborhoods served, a full complement of health professionals are ready to care for patient needs, ranging from routine doctor visits to life-threatening chest pain. Care teams work together to provide the right kind of care, at the right time, to every patient.
About Envision - Anesthesia
Envision Physician Services is a multispecialty medical group and healthcare management team providing anesthesiology, emergency medicine, hospital medicine, radiology, surgical services, and women's and children's health services.
We are more than 25,000 physicians and advanced practice providers who care for patients in more than 1,800 clinical departments in healthcare facilities in 45 states and the District of Columbia.
Our collective experience enables us to better solve complex problems and consistently give healthcare organizations confidence in our execution.
---
Posted December 30, 2021