Leadership Opportunity at Jersey City Medical Center
Near Jersey City, NJ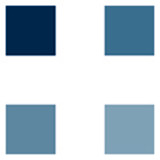 Jersey City Medical Center
Envision -Plantation
Key Info
Envision Physician Services is currently seeking a Chief of Anesthesiology to join our team at Jersey City Medical Center, just outside of New York City.
The medical center serves as a regional level 2 trauma center, comprehensive cardiac center, perinatal intensive care center and level 3 neonatal intensive care unit, as well as a state-designated stroke center. 
The Chief of Anesthesiology is a member of the anesthesia staff sharing in patient care and call responsibilities in conjunction with leadership and administrative duties. The team consists of 11 full time physicians and 21 full time CRNAs, and covers a wide variety of cases including General, Ortho, Trauma, Endo, Vascular, Urology, OB, Neuro and Cardiac.
In addition to clinical responsibilities, the Chief position includes, but is not limited to, the following non-clinical duties:
Developing a solid, qualified care team of anesthesiologists and certified registered nurse anesthetists.
Supervising departmental staff and providing ongoing evaluation of anesthesia skills and job performance.
Fostering a positive collaborative work environment and managing relationships with surgeons, other members of the medical staff, administrative management, hospital staff as well as the anesthesia team.
Assisting the facility and providing leadership in management of Perioperative Services.
Establishing and maintaining policies and procedures pertinent to the conduct of anesthesia care, including follow up care and integrating best practices and standards of clinical care into departmental practice.
Initiating expanding service lines within the healthcare system, and supporting other hospital and departmental initiatives.
Assuring department compliance with Medical Staff and hospital policies, rules and regulations and Departmental policies and procedures.
Assisting providers and credentialing support staff in maintaining appropriate licensing, certifications, and privileges
About Envision -Plantation
Envision Physician Services is a multispecialty provider group and healthcare management team providing anesthesia, emergency medicine, hospital medicine, radiology, surgical services, and women's and children's health services. Our collective experience enables us to better solve complex problems and consistently give healthcare organizations confidence in our execution. Envision Physician Services serves more than 900 healthcare facilities in 48 states and employs or contracts with more than 25,200 physicians and other healthcare professionals.
---
Posted January 7, 2021
Covered
Not Covered