Thoracic Surgeon - Detroit and Macomb/Full Time
Detroit, MI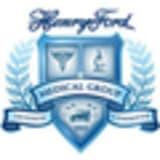 Henry Ford Hospital
Henry Ford Health System
Henry Ford Medical Group and the Henry Ford Health System Department of Surgery are seeking a BE/BC thoracic surgeon to join a busy and growing division.  Henry Ford has a very busy thoracic practice, with a large volume of pulmonary and esophageal cancer resections each year.  The candidate should have strong interest in thoracic oncology and minimally invasive thoracic surgery as well as benign foregut surgery.  The division also has a very busy research background, with a basic science lab and multiple large outcomes projects in progress.  An interest in research is encouraged.  The position entails: 
·       Providing the full spectrum of care with a strong emphasis on lung cancer, esophageal cancer and benign foregut surgeries.  Most surgeries are performed minimally invasively.   
·       Collaborating closely with colleagues in medical oncology, radiation oncology, interventional pulmonology and advanced GI. 
·       No transplant responsibilities or call, unless desired.
The new Brigitte Harris Cancer Pavilion at the Henry Ford Cancer Institute provides the full spectrum of integrated cancer care including complementary and adjunctive therapies, and clinical trials.  Henry Ford has a well-established heart and lung transplant, mechanical assist, and ECMO program.  Academic partnerships include an in-development on campus Health Sciences Center with Michigan State University and long-standing relationship with Wayne State University.  The division participates in the STS database and state-wide thoracic surgery quality collaborative.
Qualifications -
·       BE/BC American Board of Thoracic Surgery.
·       Completed a CT surgery fellowship, preferably thoracic tract.
·       Strong interest in program development and multidisciplinary care.
·       All candidates should have a consistent employment or training record and be eligible for a Michigan medical license.
·       Candidates must have exceptional clinical and interpersonal skills.
About Henry Ford Health System
Henry Ford Health System is committed to improving the health and well-being of our diverse Michigan community.
Founded in 1915 by auto pioneer Henry Ford and now one of the nation's leading health care providers, Henry Ford Health System is a not-for-profit corporation managed by Chief Executive Officer Wright L. Lassiter, III and governed by a 17-member Board of Trustees, with volunteer-led advisory and affiliate boards providing additional leadership.
It is comprised of hospitals, medical centers and one of the nation's largest group practices, the Henry Ford Medical Group, which includes more than 1,200 physicians practicing in over 40 specialties. The System's flagship, Henry Ford Hospital in Detroit, is a Level 1 Trauma Center recognized for clinical excellence in cardiology, cardiovascular surgery, neurology and neurosurgery, orthopedics, sports medicine, multi-organ transplants and cancer treatment.
With more than 30,000 employees, Henry Ford Health System is the fifth-largest employer in metro Detroit, and among the most diverse.
---
Posted December 9, 2021