Cardiology - Electrophysiology Physician Job with Banner Health in Greeley, CO
Greeley, CO
Job Highlights
Top pick in specialty
Less than 3 Hours from a Ski Resort
Loan Repayment or Assistance Offered
Non-Profit Employer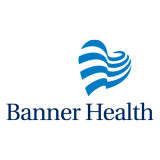 North Colorado Medical Center
Banner Health
COLORADO LIFESTYLE: At the end of the day, this is where you want to be!
Join a COHESIVE, STABLE GROUP in the HEART of the GROWING NORTHERN COLORADO FRONT RANGE in Greeley , Fort Collins and Loveland, Colorado! Join Banner Health in Northern Colorado, a location that best suits your lifestyle – one where you'll have the time to connect with your patients, your practice, your family and the great outdoors! And a dedication to work/life balance unmatched in our industry. That's health care made easier, life made better!
Position Highlights:
BC/BE Cardio EP to join 2 existing physicians in a group of 17 cardiologists.
Call 1:4 weekends calls( light call covering the smaller hospital) , 1-2 week nights a month.
Must be skilled in all aspects of EP procedures including pacemakers, ICDs, CRTs, SVT ablation, afib ablation and VT/PVC ablation.
Proficiency in lead extractions preferred.
Desire to promote and grow a comprehensive electrophysiology program.
Open to new grads as well as experienced EPs..
Our growing team of Cardiologists at the CARDIOVASCULAR INSTITUTE OF NORTH COLORADO, are located at North Colorado Medical Center in Greeley. We offer the most advanced cardiovascular services in the region. The Cardiovascular Institute has earned a rating in the top one percent of hospitals nationwide and the highest in Colorado for heart attack care
With more than 300 days of sunshine, Northern Colorado is one of the best places to live and work. Spectacular views along the Rocky Mountain Front Range, great weather, endless recreational activities, cultural amenities, education and professional opportunities.
The safety of our team members and patients is of utmost importance, so Banner is requiring the COVID-19 vaccine for all team members. As members of the health care field, we are in the business of caring for people, so we take seriously our commitment to ensure our patients and teams are safeguarded from this rapidly changing and dangerous disease.
About Banner Health
You want to help lead change in the health care field – rather than just react to it. You want to spend your time doing what you do best – caring for patients. You belong at Banner Medical Group (BMG) and Banner – University Medicine Group (BUMG).As Banner Health's employed physician group with more than 1,300 physicians and advanced practitioners across more than 65 specialties, BMG, is transforming the delivery of care. This transformation can most clearly be seen in our Patient-Centered Medical Home (PCMH) implementation. Through PCMH, we're organizing care around patients, working in teams and coordinating and tracking care over time. The end result is the highest quality and most efficient delivery of patient care.For physicians working in their own practices, we have two different paths to lead you to a colorful career with Banner Health.We also offer faculty positions at Banner – University Medicine Center in partnership with the University of Arizona.
---
Posted September 22, 2021