Medical Director for MultiCare/Mary Bridge Primary Care Network
Tacoma, WA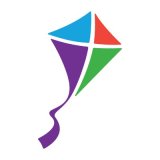 MultiCare Mary Bridge Children's Hospital and Health Center
MultiCare Health System
Key Info
Why choose MultiCare: • Market Leadership: Washington's largest community-based, locally governed health system. Join a team who has been recognized as one of 13 Children's Hospitals named a top performing children's hospital for 2018 and 2019. • Technology: "Most Wired" healthcare system 10 years in a row. • Employee-centric: Named to Forbes "America's Best Employers By State" in 2019. • Lifestyle: Live and work in a PNW locale that offers breathtaking water, mountain and forest views at every turn.
What we have to offer: • Competitive compensation with performance bonuses. • Substantial benefits: medical, dental, vision, life, annual leave, CME, retirement and malpractice insurance. • 1.0 FTE consisting of .40 clinical Pediatric Primary Care Physician and .60 Medical Director responsibilities. • Opportunity for professional growth and leadership development. • Leadership support and vision around developing a programmatic approach to value based patient care.
What you will do: • Work closely with CMQO to set direction, implement strategy and ensure delivery of outcomes. • Provide direction and guidance to Providers, creating a team environment through recognition, evaluation, and education that produces optimum service outcomes. • Responsible for quality improvement efforts and practice standardization. • Manage the medical affairs and clinical services of the employed MBCHH Primary Care Service Line Clinics, such as Evergreen, ABC, Sea Mar and ensuring quality patient care is provided in the community.
What you will need: • Graduate of an accredited medical school • MBA/MHA or Master's in Public Health preferred • Formal education/training in population health preferred • Licensure to practice medicine in Washington State • Board certified in Pediatrics or a pediatric subspecialty • Credentialed to practice in MultiCare Health System facilities • Minimum of 3-5 years clinical experience, providing direct patient care
About MultiCare Health System
At MultiCare, we've been caring for our community for well over a century, since the founding of Tacoma's first hospital. And today, we are the largest not-for-profit, community-based, locally governed health system in the state of Washington. With more than 18,000 team members, including employees, providers and volunteers, we work together to support the health and wellness of the communities we serve.
---
Posted April 22, 2020
Covered
Not Covered