Regional Anesthesiologist – WMCHealth
Kingston, NY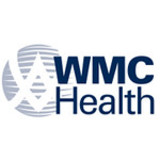 Health Alliance Hospital - Broadway Campus
WMC Health Network
Key Info
The Department of Anesthesiology at WMCHealth, is currently recruiting Regional Anesthesiologist to add to their team in upstate New York Health Alliance Hudson Valley in Kingston, NY.
Kingston is located in the heart of the Hudson Valley, an area surrounded by beautiful mountains as well as the Hudson River, offering an abundance of outdoor activities for residents and visitors alike. Designated as a National Heritage Area, the valley is steeped in history, natural beauty, culture and a burgeoning food and farmer's market scene.
The successful candidate will be either certified by the American Board of Anesthesiology, or actively participating in the certification process, and be able to obtain a New York State Medical License, strong skill in regional anesthesia and Regional fellowship trained is a plus.
Enjoy the stability of a hospital-employed model in a growing network.
Join a team of 5 Physicians and 4 CRNA's, with assistance throughout the WMCHealth network.
On-call pay
Wide variety of procedures in both hospital and ambulatory settings
State-of-the-art operating rooms and equipment
A team-based approach to providing exceptional patient care
The stability, resources and support of a growing health care network
Affordable housing in the Hudson Valley
All call compensated, MHRH in house & HA from home
Perfect balance between a competitive compensation and a quality lifestyle
Premium benefits package available
For more information, contact Andrea Ruggiero, Advanced Clinical Recruiter at (914) 493-2176 or by email at Andrea.Ruggiero@WMCHealth.org
To learn more about our Virtual Interviews, please visit: WMCAnesthesiology.com
WMCHealth is an Equal Opportunity Employer.
About WMC Health Network
The Westchester Medical Center Health Network (WMCHealth) is a 1,700-bed healthcare system headquartered in Valhalla, New York, with 10 hospitals on eight campuses spanning 6,200 square miles of the Hudson Valley. WMCHealth employs more than 12,000 people and has nearly 3,000 attending physicians. From Level 1, Level 2 and Pediatric Trauma Centers, the region's only acute care children's hospital, an academic medical center, several community hospitals, dozens of specialized institutes and centers, skilled nursing, assisted living facilities, homecare services and one of the largest mental health systems in New York State, today WMCHealth is the pre-eminent provider of integrated healthcare in the Hudson Valley.
---
Posted August 12, 2020
Covered
Not Covered