Seeking an Enthusiastic & Energetic BC/BE Otolaryngologist for Dayton OH VA Medical Center
Dayton, OH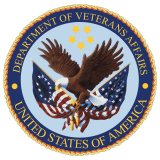 Dayton Veterans Center
Department of Veterans Affairs - Specialty Care
The Dayton Ohio VA Medical Center is seeking an enthusiastic and energetic BC/BE general "Bread & Butter" Otolaryngologist (Ear, Nose & Throat) Surgeon for primarily outpatient practice opportunity, providing outpatient clinical care, surgical procedures, and occasional inpatient/overnight care and ENT consultations with multi-disciplinary team. The Medical Center has sharing agreements with Wright Patterson Air Force Base and eleven community hospitals, and sits on a 334-acre tract of land (including a National Cemetery), has 91 Acute Care Beds, 228 CLC Nursing Home Care and 115 Residential Rehabilitation Treatment Program (Domicilliary) Beds, and an active academic affiliation and partnership with the Wright State University Boonshoft School of Medicine. Work Schedule: Full-Time, Monday – Friday, 8:00 AM – 4:30 PM, with flexible call responsibility.
Must be a US Citizen (Non-Citizens May Be Considered)
Must possess Current Active Unencumbered U.S. Medical License
Must be Board Certified or Board Eligible in Otolaryngology Specialty 
The VA supports a healthy work-life-family balance and robust benefits package
Expected annual salary range of $260,000 - $320,000 depending on credentials and experience

o      Annual Performance Pay Bonus up to $15,000 available o      Up to $200k Award thru Education Debt Reduction Program
26 Days' Vacation, 13 Days Sick and 10 Federal Holidays with pay
Medical-Dental-Vision-Life insurance plans & Health Savings Plan
Federal Employees Retirement System & Thrift Savings Plan with 5% matching
Forward CV/Cover Letter to david.aragon@va.gov or call (702) 675-5761.
About Department of Veterans Affairs - Specialty Care
More than 6.3 million Veterans and their families turn to us for care every year, and it is our duty to provide them with the best health care available. Our team of 250,000 full-time employees and 90,000 health professional trainees work together on interdisciplinary care teams to deliver critical services to our Nation's Veterans.From Iraqi Freedom service members to those who survived WWII, our Veterans need us. We renewed our focus on increasing access to care by beginning one of our largest hiring initiatives ever.With challenging cases and advanced equipment, VA offers careers for physicians and nurses at all acuity levels, from primary care to subspecialties. Our interdisciplinary careers offer growth opportunities for mental health and rehabilitative service providers. Find out what VA can offer you.
---
Posted May 14, 2021