Cardiac Anesthesiologists 100k Bonus
Albany, NY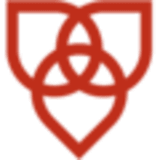 St. Peter's Hospital
St. Peter's Health Partners
Job Highlights
High Earning Potential
Easy Call Schedule
Flexible Schedule
St. Peter's Health Partners and Anesthesia Group of Albany PC have excellent full time opportunities for Board Certified and/or Board Eligible Anesthesiologists (both general and cardiac) to practice within a well-established private reputable practice located in Albany, New York. Physicians cover cases out of St. Peter's Hospital and Samaritan Hospital campuses in Albany and Troy, NY.
The Anesthesia Group of Albany, PC is the largest anesthesia group in the Albany-Troy-Saratoga region of Upstate New York.
For over forty years, the physicians and CRNAs of the Anesthesia Group of Albany have been providing compassionate care to the Albany-Troy-Saratoga region. The Physicians provide general and regional anesthesia for a variety of endoscopic, cardiac, orthopedic, pediatric, obstetric, cosmetic, and general surgical procedures.
Positions are full-time with 1 in 5 call rotation and 1 in 8 late coverage. Per Diem, Part-Time, Full-time, block scheduling available. Cases are primarily cardiac and vascular cases, no OB and Trauma. Position requires echo boards and/or cardiac fellowship.
Recruitment Package: Anesthesia Group of Albany Inc. offers a comprehensive salary and compensation package that includes:
Competitive Base Salary;
Starting Bonus;
Benefits; including health/vision/dental insurances
Paid malpractice, including tail coverage
CME time & expense allowance
Paid time away from the practice
Retirement Savings program
Relocation assistance.
About St. Peter's Health Partners
St. Peter's Health Partners Medical Associates, P.C., (SPHPMA) is one of the Capital Region's largest multi-specialty physician groups with more than 350 physicians and advanced practitioners, in more than 80 practice locations. SPHPMA is a full affiliate corporation of St. Peter's Health Partners.
Our providers and staff are dedicated to bringing together the best possible care and experience for our patients. We offer patients improved coordination of care among their primary care providers, specialists, hospital and other health care providers. We work with our patients and their loved ones to provide high-quality, compassionate care and advanced treatment options in a supportive, healing environment.
Headquartered in Albany, NY, our physician group represents more than 20 specialties, including: primary care; internal medicine; pediatrics; cardiology; clinical nutrition; endocrinology; obstetrics and gynecology; hematology, medical oncology and radiation oncology; neurology; neurosurgery; pulmonary and critical care; radiology; urology; bariatric care and surgery; general, hepatobiliary, neurological, orthopedic, spinal, thoracic, and esophageal surgeries; and urgent care.
Our offices and affiliates are located in the counties of Albany, Columbia, Montgomery, Rensselaer, Saratoga, Ulster and Warren.
---
Posted November 4, 2022