Pediatric Neurologist - Helen DeVos Children's Hospital/Bronson Hospital
Kalamazoo, MI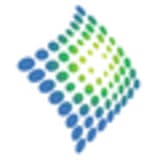 Spectrum Health - Butterworth Hospital
Spectrum Health
Job Highlights
Top pick in specialty
Great Nightlife Nearby
Willing to Pay for Licensing
Less than 1 Hour from an International Airport
Description
Helen DeVos Children's Hospital and Bronson Children's Hospital are seeking a board certified/board eligible pediatric neurologist to join our comprehensive neuroscience program. Outpatient care will be provided at the award-winning Bronson Neuroscience Center while inpatient care will be provided at Bronson Children's Hospital—the only children's hospital in southwest Michigan—located on the campus of Bronson Methodist Hospital in Kalamazoo, MI. The provider will be a full member of both children's hospitals. The position is a hospital-employed opportunity with a competitive compensation and benefits package.
The Practice: Bronson Neuroscience Center
A neuroscience center with a reputation for high quality care and outstanding patient experience, join 11 other pediatric neurologists and 7 APPs with subspecialty support including pediatric epilepsy, pediatric neurocritical care, pediatric neuromuscular, pediatric stroke/neurovascular, pediatric brain tumor/neuro-oncology, pediatric movement disorders, pediatric neuroimmunology and pediatric headache
Pediatric Epilepsy Monitoring Unit - staffed by board certified epileptologists
Daily outpatient clinic with minimal inpatient rounding
Bronson Children's Hospital:
All-private beds: 36-bed general pediatric unit, an 8-bed PICU, and a 50-bed regional NICU
Pediatrics/PICU ground and air transport teams
Together, more than 25 pediatric specialists provide consultative services to Bronson Children's Hospital
The desired candidate:
Enjoys teaching
Welcomes work within a multidisciplinary team
Will be active in resident training, research, outreach, and quality improvement
Helen Devos Children's Hospital has had exponential growth in the last 4 years, coming a long way in a short period of time, from #89 in US News and World Report to #42. In 2022, Helen Devos was ranked in 4specialties by the US News and World Report, including Neurosurgery and Neurosciences.
About Spectrum Health
Spectrum Health is a not-for-profit, award winning, integrated health system based in West Michigan. Our organization includes a medical center, regional community hospitals, a dedicated children's hospital, a multispecialty medical group and a nationally recognized health plan, Priority Health.We invest in our people by supporting a dynamic, high-performing workplace. Our collaborative approach to patient care includes a commitment to provide an exceptional experience for patients and their families. Spectrum Health supports successful career growth, in an innovative environment.
---
Posted October 18, 2022
Covered
Loan Repayment Assistance
Life Health Dental Vision Disability Insurance
Loan Repayment Assistance