Join Leading Surgical Oncology Program as Complex GI Specialist in Vibrant Tucson
Tucson, AZ
Job Highlights
Area Is Warm Year-Round
Non-Profit Employer
Willing to Pay for Licensing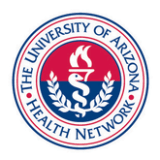 Banner - University Medical Center Tucson
Banner Health
The Department of Surgery at Banner University Medical Center Tucson is actively seeking a Complex GI Surgical Oncologist (with HIPEC) at the Assistant or Associate Professor level to provide a full range of oncology surgical services at its Tucson Campus locations.
The Division of Surgical Oncology is Arizona's only NCI-designated Comprehensive Cancer Center. The division takes pride in being the leading academic center in the Southwest that is solely dedicated to the diagnosis and treatment of complex GI oncologic diseases (including complex, advanced, and recurrent diseases). We offer comprehensive and multi-disciplinary surgical and medical care for the richly diverse patient population of Southern Arizona, including the underserved areas. Our surgeons strive to provide the best evidence based compassionate patient care, resident and medical student education, together with extensive community and academic endeavors.
This is an exceptional opportunity to take part in building and shaping the future of an academic complex GI oncology service (including Hepatobiliary, Esophagus, Gastric Cancers, HIPEC, and some Colorectal) with the support of a highly acclaimed medical center and academic program that has continued to grow significantly in the last few years. The qualified candidate will receive an academic appointment that is consistent with their credentials.
Position Details:
· Clinical responsibilities: OP clinic, IP rounding, OR cases, Shared Call Coverage
· Academic research time provided DOE
· Collaborating with oncology multidisciplinary team
· Teaching and mentoring of students, residents, and fellows
· 1.0 FTE
Minimum Qualifications:
· ABS BC/BE
· Fellowship-Trained in Complex General Surgical Oncology with HIPEC
· AHPBA Certification
· Desire to work in an academic setting
· Position open to experienced surgeons as well as fellow new grads with HIPEC experience
About Banner Health
You want to help lead change in the health care field – rather than just react to it. You want to spend your time doing what you do best – caring for patients. You belong at Banner Medical Group (BMG) and Banner – University Medicine Group (BUMG).As Banner Health's employed physician group with more than 1,300 physicians and advanced practitioners across more than 65 specialties, BMG, is transforming the delivery of care. This transformation can most clearly be seen in our Patient-Centered Medical Home (PCMH) implementation. Through PCMH, we're organizing care around patients, working in teams and coordinating and tracking care over time. The end result is the highest quality and most efficient delivery of patient care.For physicians working in their own practices, we have two different paths to lead you to a colorful career with Banner Health.We also offer faculty positions at Banner – University Medicine Center in partnership with the University of Arizona.
---
Posted December 29, 2021