Pediatric Rheumatologist at UC Davis Medical Center and Children's Hospital
Sacramento, CA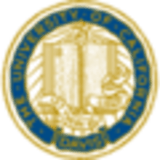 University of California, Davis Medical Center
UC Davis Health
The Division Pediatric Allergy, Immunology & Rheumatology at the University of California, Davis School of Medicine is recruiting an academic pediatric rheumatologist.
The position is open at the Assistant/Associate/Full Professor level in Health Science Clinical or the Clinical X Series in the Division of Pediatric Allergy, Immunology & Rheumatology, Department of Pediatrics.
The person in this position will join a thriving practice covering outpatient and inpatient disorders in pediatric rheumatology.
Our services are sought out for consultation across the region and offer comprehensive inpatient and outpatient evaluations and follow-up services through our Medical Center and Children's Hospital.
Candidates will be expected to participate in clinical care, teaching of medical students, residents and fellows, research activities of the Department of Pediatrics, and serve on departmental committees. Pediatric Rheumatologists with experience or interest in musculoskeletal ultrasound are encouraged to apply.
Candidates must have the following experience/qualifications:
M.D. or D.O.
Successful completion of an approved pediatric residency training program
Successful completion of an approved Rheumatology Fellowship at time of hire
Board certification/eligibility in Pediatrics and Pediatric Rheumatology
Eligibility for a California Medical License
Ability to foster collegiality and work collaboratively in a diverse environment.
For full consideration applications should be received by May 31,2021; however the position will remain open until filled through June 30,2022. Completed applications include CV, Cover Letter, Statement of Teaching, Statement of Contributions to Diversity, Equity, & Inclusion and contact information for 3-5 references.
Candidates should submit their application online at: https://recruit.ucdavis.edu/JPF03829
To learn more about U.C. Davis School of Medicine, Department of Pediatrics: https://health.ucdavis.edu/pediatrics/
---
Posted June 15, 2021