Chief Hospitalist Opportunity | No procedures required | No call
Near Tacoma, WA
Job Highlights
Easy Call Schedule
Easy Procedures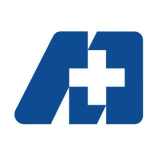 MultiCare Tacoma General Hospital
Sound Physicians
Physicians who choose to lead at Sound thrive because they are willing to take risks, focus on their teams while doing whatever they can to make their practice successful. We give aspiring leaders a foundation from which to grow into roles with additional responsibilities. Experienced leaders also have opportunities to fine-tune their skills through coaching and advanced content. At Sound Physicians, we invest in our leaders through physician-led learning & development team so you can reach your greatest human potential.
What Matters to You
As a physician-founded and led organization, we know what matters to you. Trust, recognition, camaraderie, hassle-free onboarding are just a few gears we hang our hat on. Our model is designed to challenge the status quo and transform the acute episode of care.
You will have a dedicated staffing coordinator
The regional operations team will provide you with ongoing reports to help manage performance
Benefit from SoundMetrix, our robust data platform
You will have a dedicated physician-led team for professional education focused on your individual development and growth
Program Details
The hospitalist team has 28 physicians, 6 advanced practitioners, and a clinical performance nurse
Co-managed ICU
ED runs codes
No procedures required
No call
Schedule: 50/50 split with 7 clinical and 7 admin shifts a month
Requirements
Board certification and ACLS/BLS required
Prior chief hospitalist/leadership experience preferred or 2+ years acute care hospitalist experience with career aspirations to lead a team
About Sound Physicians
As a physician founded and led organization, we provide strong physician Leadership and evidence-based processes along with the tools and infrastructure required to deliver care that is focused on improving quality, patient satisfaction, and hospital performance. Our model is designed to ensure providers have the time and resources needed to deliver compassionate care that enables us to drive improved outcomes. With 3,000+ providers in nearly 40 states, we have a strong foundation that is transforming healthcare around the country while fully supporting our patients, providers, and the communities we serve.
---
Posted April 30, 2021