One-of-a-Kind Women's Medicine/Integrative Focused Practice, Internal Medicine (PCP) Opportunity
Providence, RI
Job Highlights
Easy Call Schedule
Non-Profit Employer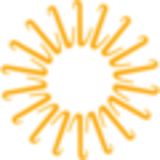 Rhode Island Hospital
Lifespan
Lifespan Physician Group (LPG), is the largest multi-specialty group of physicians in Rhode Island. Our Women's Medicine Collaborative practice provides multidisciplinary, patient-centered, personalized care to meet the unique health needs of women at all stages of life. Our physicians are nationally recognized specialists and serve on the faculty of The Warren Alpert Medical School of Brown University. We have a rare opening for a primary care physician in our Providence, RI office.
We are committed to helping women reach their greatest health potential in body, mind and spirit.
Competitive compensation
Additional work RVU compensation
10% quality metric bonus
"Shared Savings Plan"
Very light call by phone 1:9/week
EMR is EPIC with a commitment to on-going optimization 18-20 patients per day
Diverse patient population (culturally and economically)
Dynamic leadership team that values work-life balance
Generous CME allowance
Excellent benefits and PTO
Opportunity to develop sub-specialties
A dedicated medical assistant per provider
Team-oriented environment with RNs, Case Managers & Midlevel Extenders
Leadership opportunities
Rhode Island is best known for sandy shores and seaside Colonial towns. With over 400 miles of coastline and more than 100 fresh and saltwater beaches, we are viewed as the sailing capitol of the world. Although the smallest state (37 miles wide and 48 miles long) we are mighty; home to 37 golf courses, 12 colleges, an international airport and offer foodies everything from the finest dining, fantastic food trucks and microbreweries. Easy access to Boston (1 hour) and New York City (3 hours) and a lower cost of living make for a wonderful place to live, work and play.
---
Posted September 16, 2021