Pediatric Radiology Opportunity with Nicklaus Children's Hospital
Miami, FL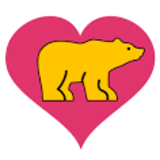 Nicklaus Children's Hospital
Nicklaus Children's Health System
Key Info
Outstanding Opportunity for Fellowship-Trained Pediatric Radiologist with Miami Nicklaus Children's Hospital
​
Opportunity Overview:
BC/BE Fellowship Trained Pediatric Radiologist
Competitive compensation and benefits package
The ideal candidate should love interacting with children, families and trainees
Part of a multi-specialty group practice of Nicklaus Children's Health System including experts in pediatric radiology, nuclear medicine, neuroradiology, cardiac CT, fetal, interventional and musculoskeletal imaging
We are a collegial group that values work-life balance and has a mix of attending physicians, fellows and rotating radiology residents from Mount Sinai Medical Center of Greater Miami
The group is the largest in South Florida devoted exclusively to the practice of pediatric radiology with the only ACGME-accredited pediatric radiology fellowship program in South Florida
Practice in a facility with state-of-the-art ACR accredited imaging equipment at the main hospital and offsite imaging centers, including 6 MRI (including 3T and intraoperative 1.5 T), dual source CT (Siemens FLASH), Siemens PET-CT, 2 dual-head nuclear cameras, 2 Siemens fluoroscopy units, 2 EOS imaging radiographic units, high-quality GE digital units, and 13 GE Logic 9 ultrasounds
​
About Nicklaus Children's Hospital:
Founded in 1950, the rebranded Nicklaus Children's Hospital is renowned for excellence in all aspects of pediatric medicine and has numerous subspecialty programs that are ranked among the best in the nation. It is also home to the largest pediatric teaching program in the southeastern U.S. Our organization consistently appears on employer award lists such as Fortune magazine's "Best Workplaces In Health Care," Becker's "150 Great Places to Work in Healthcare" and People magazine's "50 Companies That Care."
​
Join a phenomenal team that brings lifelong health and hope to children and their families through innovative and compassionate care.
​
​
.
About Nicklaus Children's Health System
Founded in 1950 by Variety Clubs International, Nicklaus Children's Health System is South Florida's only licensed specialty hospital exclusively for children, with nearly 800 attending physicians and more than 475 pediatric sub-specialists. The 309-bed hospital, known as Miami Children's Health System from 1983 through 2014, is renowned for excellence in all aspects of pediatric medicine, with many programs routinely ranked among the nation's best by U.S. News & World Report, since 2008. The hospital is also home to the largest pediatric teaching program in the southeastern United States and has been designated an American Nurses Credentialing Center (ANCC) Magnet facility, the nursing profession's most prestigious institutional honor.
The Nicklaus Children's Hospital network includes more than a dozen outpatient centers extending from Palm Beach County to southern Miami-Dade County, offering a range of pediatric healthcare services, including urgent care, rehabilitation services and subspecialty physician appointments for children of all ages, including up to age 21.
We are committed to being a resource for children from throughout South Florida and around the world.
---
Posted July 7, 2020
Covered
Not Covered