NY Chief of Psychiatry Opportunity
Troy, NY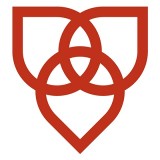 Samaritan Hospital
St. Peter's Health Partners
Key Info
St. Peter's Health Partners is seeking a Chairman for the Department of Psychiatry for immediate 2020 placement for our highly regarded behavioral health service line. The largest program of its type in the region, St. Peter's Health Partners offers a broad spectrum of services from emergency care to outpatient care. We have clinic care available and three inpatient units offering 60 beds for inpatient care with mental health, MICA, and Gero-psychiatry units.  The service line also has a robust addiction treatment delivery system that has it's own Medical Director. 
Position Summary:
The Chairman of the Department of Psychiatry will provide clinical leadership to Behavioral Health Services.  The Chairman is responsible for the quality of care provided by Psychiatry staff and compliance of all pertinent staff with the bylaws of the hospital, applicable policies and procedures and regulatory guideline.  The Chairman will act as liaison between Behavioral Health Services and all medical personnel.  The position is partly administrative and partly clinical providing Consult/Liasion services to the medical surgical units within the hospital. 
Essential Functions:
Provides Leadership and direction to the Psychiatry staff assuring effective and efficient delivery of patient care.
Ensures Psychiatry staff and departmental compliance with all regulatory agencies.
Assists Exec Director in identifying and meeting objectives for ongoing performance improvement.
Accountable for coordination and monitoring of the delivery of medical services for Behavioral Health patients in the Emergency Department and Inpatient Psychiatric Units.
Represents SPHP throughout the community, promoting positive relationships and establishing new referral bases.
Contributes to the development of Behavioral Health annual strategic plan and assumes direct responsibility for components related to clinical development and provision of care.
Provides direct clinical services and consultation as indicated.
About St. Peter's Health Partners
St. Peter's Health Partners Medical Associates, P.C., (SPHPMA) is one of the Capital Region's largest multi-specialty physician groups with more than 350 physicians and advanced practitioners, in more than 80 practice locations. SPHPMA is a full affiliate corporation of St. Peter's Health Partners.
Our providers and staff are dedicated to bringing together the best possible care and experience for our patients. We offer patients improved coordination of care among their primary care providers, specialists, hospital and other health care providers. We work with our patients and their loved ones to provide high-quality, compassionate care and advanced treatment options in a supportive, healing environment.
Headquartered in Albany, NY, our physician group represents more than 20 specialties, including: primary care; internal medicine; pediatrics; cardiology; clinical nutrition; endocrinology; obstetrics and gynecology; hematology, medical oncology and radiation oncology; neurology; neurosurgery; pulmonary and critical care; radiology; urology; bariatric care and surgery; general, hepatobiliary, neurological, orthopedic, spinal, thoracic, and esophageal surgeries; and urgent care.
Our offices and affiliates are located in the counties of Albany, Columbia, Montgomery, Rensselaer, Saratoga, Ulster and Warren.
---
Posted September 22, 2020
Covered
Not Covered