Plastic Surgeon Opportunity with Nationally Recognized Allegheny Health Network
Pittsburgh, PA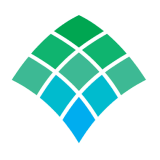 Forbes Hospital
Allegheny Health Network
The Allegheny Health Network (AHN) is recruiting a full time Plastic Surgeon to our locations in Pittsburgh, PA at AHN Forbes Hospital and AHN Jefferson Hospital.
Job Duties:
Coverage of Level 2 Trauma Center
Providing general plastics surgery care including: Breast reconstruction/oncoplasty; abdominal wall reconstruction; skin cancer and soft tissue excision with sentinel lymph node biopsy as needed;
Collaboration with orthopedic surgeons on limb salvage
Body contouring after massive weight loss
Providing cosmetic/corrective surgery;
Interest in facial trauma is a plus
Flexible office schedule to accommodate both Main Operating Room schedule as well as Ambulatory Surgery Center schedule
Job Qualifications:
· Board Eligible or Board Certified in Plastic Surgery
· PA License
AHN Proudly Offers
Competitive Compensation Package
Health, Dental & Vision Insurance
Retirement Benefits
Generous PTO Plan
Additional benefits include, but not limited to: EAP, Employee Discounts, and Gym Discounts
Who we are:
Nationally recognized for innovative practices and quality care, Allegheny Health Network is one of the largest healthcare systems serving Western PA, WV and Eastern OH – 14 diverse hospitals and over 250 health care facilities and growing! Our not-for-profit, physician-led organization is a subsidiary of Highmark Health, the second largest integrated health care delivery and financing system in the nation.
Pittsburgh is a vibrant and exciting city, offering diverse culture, world-class arts and music, prestigious colleges and universities, proximity to state and local recreational parks, and a nationally recognized culinary scene. Pittsburgh's beautiful landscape, rivers and bridges and affordable cost of living make it an attractive option for both individuals and families.
Email your CV and direct inquiries to:
Daniel Bobbitt | Physician Recruiter | Allegheny Health Network | Daniel.Bobbitt@ahn.org
About Allegheny Health Network
Allegheny Health Network has received numerous national, regional and local accolades for superior outcomes, quality care, and positive impacts on the communities we serve. Comprised of 14 hospitals, 5 Health+Wellness Pavilions and more than 250 primary and specialty care practices, the AHN team includes approximately 2,400 physicians, 21,000 employees and 2,000 volunteers. Together, we provide world-class medicine to patients in our communities, across the country and around the world.

Our physicians continually explore and develop new treatments that allow us to bring medical discoveries from the laboratory directly to patients. These breakthroughs help to save lives and give patients access to the latest treatments for disease and medical conditions. Allegheny Health Network is also committed to educating and training the next generation of doctors by serving as the clinical campus for both Temple University School of Medicine and Drexel University College of Medicine.

We have received accolades from numerous organizations, including Thomson Reuters, AARP, Healthgrades, and Consumer Reports. These accolades recognize our dedication to excellence, but they also strengthen our ability to tackle the diseases that confront us today so that we may find a cure for tomorrow.
---
Posted March 24, 2021