Thoracic Oncology Leadership Appointment - Ohio
Cincinnati, OH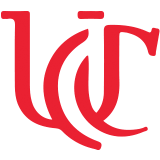 University of Cincinnati Medical Center
CareerPhysician, LLC
The University of Cincinnati College of Medicine's (UCCOM) Division of Hematology and Oncology & the University of Cincinnati Cancer Center (UCCC) are seeking outstanding leadership candidates for the Director of UC's Thoracic Oncology Program. The new Director will assume leadership of established clinical programs & be given the resources necessary to implement the visions & strategic plans necessary to elevate the national stature & academic & programmatic activities of their respective program.
Based on qualifications & academic interests, each Director will spend a minimum of fifty percent of their effort's in clinical activities & the remainder in research, administrative & teaching activities. Candidates may be MD or DO with Board Certification in Medical Oncology or Hematology and Oncology & must meet the requirements to receive an unrestricted medical license from the State of Ohio.
Leadership Highlights:·
Complete alignment between UC Health System, UCCOM & the UCCC with strong fiscal commitment to the strategic planning & programmatic & scientific growth necessary to achieve NCI Designation.
Strong basic & translational science programs in both Breast & Thoracic Oncology including, but not limited to vibrant experimental therapeutics program, supportive CRO & broad institutional commitment to growth in immunotherapy and genetics.
Institutional willingness to support seasoned leaders or individuals seeking their initial Director role with mentorship, coaching & the fiscal resources necessary to recruit strong faculty & build respected clinical & research programs.
The UCCOM has retained CareerPhysician, to assist the search committees with its efforts. All application materials, including a CV & Cover Letter should be submitted to Mark Lozano, VP, Search Services at mark@careerphysician.com.
The University of Cincinnati is an Affirmative Action/Equal Opportunity Employer/M/F/Veteran/Disabled.
About CareerPhysician, LLC
CareerPhysician is a nationally respected executive search and leadership consulting firm with over 20 years of unprecedented success collaborating with children's hospitals, academic medical centers and colleges of medicine. CareerPhysician has seen first-hand the indelible impact transformational physician and C-suite leaders can have on establishing productive cultures characterized by diversity, quality and wellness and yielding high-functioning teams capable of delivering strong fiscal performance and academic achievement.
---
Posted January 26, 2021