OB Laborist in Inova Fairfax Hospital
Falls Church, VA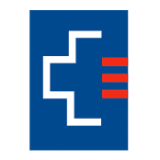 Inova Fairfax Hospital
Inova Medical Group
As Inova Health System is expanding our Women's Health services, we are seeking dynamic OB Laborists to join us at Inova Women's Hospital within Inova Fairfax Medical Campus. The ideal candidate will be a more seasoned candidate, and a great team player. Opportunities exist for working with multiple OB/GYN professional teams including Maternal Fetal Medicine providers, private practice providers as well as both medical students and residents. In this role you will focus on giving inpatient care to pregnant women, managing labor and delivery on both an emergency and routine basis. In your role as a clinical OB Laborist you will be working directly with OB physicians who sign up to have you manage their patients for the 12 hour shift or as needed. Inova Women's Services has one of the largest obstetric programs in the metropolitan Washington, D.C., area with more than 10,000 births at Inova Women's Hospital and a total of more than 20,000 across the entire Inova system. Philanthropy supports our physicians, nurses and staff who are experts in high-risk or complicated pregnancies, including treating women with pre-existing conditions and those carrying multiple infants. Inova's gynecology programs are ranked among the nation's best by US News & World Report. We have dedicated operating rooms as well as recovery facilities and have access to the latest clinical trials and state of the art technology.
Qualified Candidates:
Board eligible/board certified in OB/GYN
Hold or able to obtain a Virginia state medical license
Inova Women's Program Highlights:
New OB Laborist Program for IFMC 
Phased approach to providing coverage for independent physicians 
12 Hour shifts with expansion to 24 Hour Shifts
24/7 Anesthesia Support
OB/GYN teams About Inova Fairfax Medical Campus:
US News 2021 ranked #1 Hospital in DC and Virginia
Inova Fairfax Hospital is ranked #6 in the nation for Gynecology by U.S. News & World Report.
"A" from The Leapfrog Group's Hospital Safety Grade
​
About Inova Medical Group
Inova Medical Group is a team of talented and experienced physicians employed by Inova, providing world-class healthcare for the Northern Virginia and greater Washington, DC metro area.
More than 400 physicians – experts in primary care medicine and adult specialties – are located throughout the region. Our physicians work together with Inova's extensive network of hospitals and outpatient facilities.
---
Posted April 13, 2022