Fellowship Director- GI- Tufts Medical Center Boston, MA
Boston, MA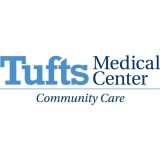 Tufts Medical Center
Tufts Medical Center
Tufts Medical Center, Boston, MA – The Division of Gastroenterology and Hepatology is seeking a full time BC Gastroenterologist to join our dynamic team of providers.  The Division seeks to recruit a top notch clinician and educator to serve as GI Fellowship Program Director. 
Candidate Characteristics
Strong leadership and organizational skills
A passion for the design and coordination of educational programs
Past experience working with GI Fellowship or IM Residency Programs
Ability to lead the recruitment effort and coordinate the match program for fellow applicants,
Works closely with fellows to evaluate and monitor training progress
Communication skills to advocate/ serve as the voice of the fellowship program within the division. 
Experience as either a fellowship program director or associate program director is desired, and protected time is offered.   Candidates with excellent clinical and endoscopic skills are needed to accommodate growth in patient volumes, particularly in the area of General Gastroenterology. 
About Tufts Medical Center
At Tufts we strive to be a people focused organization where we encourage and support each physician to pursue their clinical, academic and educational interests. We provide high quality care and foster a work environment that is flexible and in-tune with the desires of a modern workforce that values work/life balance.
Join a clinically renowned system devoted to delivering high quality care at a lower cost to patients. Tufts is the principal teaching hospital for Tufts University School of Medicine. At the forefront of education, research and training for the next generation of physicians, we conduct groundbreaking basic, clinical and health policy research and are in the top 10 percent of independent institutions receiving federal research funding. Our quality initiatives consistently place us in the top 15% of all hospitals in the Vizient system.
---
Posted January 29, 2021