Hospitalist Medical Oncologist/Hematologist opening along the Gulf Coast with Florida Cancer Specialists
Bradenton, FL
Job Highlights
Great Nightlife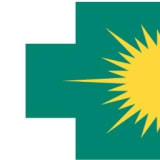 Manatee Memorial Hospital
Florida Cancer Specialists & Research Institute
Round at two local Bradenton Hospitals, where you will improve continuity of care for our patients
1:4 call, very supportive physicians
very competitive compensation is offered as well as a complete benefits package
Candidates MUST be board certified / eligible in BOTH Medical Oncology & Hematology
Candidates must be Florida licensed/eligible
About Florida Cancer Specialists & Research Institute
Recognized by the American Society of Clinical Oncology (ASCO) with a national Clinical Trials Participation Award, FCS offers patients access to more clinical trials than any private oncology practice in Florida. Over the past five years, the majority of new cancer drugs approved for use in the U.S. were studied in clinical trials with FCS participation (prior to approval). Trained in such prestigious medical schools and research institutes as Duke, Stanford, Harvard, Emory, MD Anderson and Memorial Sloan Kettering, our physicians are consistently ranked nationally as Top Doctors by U.S. News & World Report.
FCS has built a national reputation for excellence that is reflected in exceptional and compassionate patient care, driven by innovative clinical research, cutting-edge technologies and advanced treatments, including targeted therapies, genomic-based treatment and immunotherapy. Our values are embodied by our outstanding team of highly trained and dedicated physicians, clinicians and staff.
With more than 250 physicians and nearly 100 locations, we are committed to providing world-class cancer care in community-based settings close to home and are seeking the "best of the best" Medical Oncology/Hematology physicians to join our practice.
---
Posted May 25, 2021