Vascular Neurologist - Detroit
Detroit, MI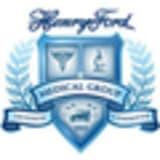 Henry Ford Hospital
Henry Ford Health System
Henry Ford Health System's, Department of Neurology is seeking a Board-eligible/Board-certified Vascular Neurologist to join our multi-disciplinary team. This opportunity is located in Clinton Township, Michigan at Henry Ford Macomb Hospital.
· Serve as director of the Joint Commission Certified primary stroke center.
· Develop the neuro-interventional program currently transferring 50+ acute strokes and aneurysms per year.
· Become the face of cerebrovascular care at this thriving community hospital.
· This position offers academic endeavors, including a teaching role with medical students, Neurology residents, and Vascular Neurology fellows.
If you are interested in this opportunity and have completed a Vascular Neurology fellowship and a Neuro-interventional fellowship, please forward your CV via email to: Gregory L. Barkley, M.D., c/o Laura Settles via the link in the contact section or at lsettle2@hfhs.org. I may also be reached by phone at (313) 282-4747.
About Henry Ford Health System
Henry Ford Health System is committed to improving the health and well-being of our diverse Michigan community.
Founded in 1915 by auto pioneer Henry Ford and now one of the nation's leading health care providers, Henry Ford Health System is a not-for-profit corporation managed by Chief Executive Officer Wright L. Lassiter, III and governed by a 17-member Board of Trustees, with volunteer-led advisory and affiliate boards providing additional leadership.
It is comprised of hospitals, medical centers and one of the nation's largest group practices, the Henry Ford Medical Group, which includes more than 1,200 physicians practicing in over 40 specialties. The System's flagship, Henry Ford Hospital in Detroit, is a Level 1 Trauma Center recognized for clinical excellence in cardiology, cardiovascular surgery, neurology and neurosurgery, orthopedics, sports medicine, multi-organ transplants and cancer treatment.
With more than 30,000 employees, Henry Ford Health System is the fifth-largest employer in metro Detroit, and among the most diverse.
---
Posted November 23, 2021