Join Stanford Health Care as a Hematology/Oncology Physician | Outstanding Benefits
Pleasanton, CA
Job Highlights
Area Is Warm Year-Round
Less than 1 Hour from an International Airport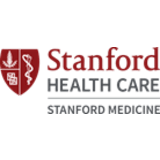 Stanford Health Care - ValleyCare
University Healthcare Alliance(Stanford Healthcare
University Medical Partners (UMP), a partner of Stanford Medicine, is seeking a full time BC/BE Hematology/Oncology physician to join our clinic in Pleasanton, CA.
Position Details:
Full time is 36 patient contact hours
Community-based practice; general hematology/oncology
Physician sees average of 18 patients per day in the outpatient clinic
Fifteen (15) Infusion chairs on-site
Shared Call Schedule – 1:5
Inpatient rounds at Stanford ValleyCare Medical Center, San Ramon Regional Hospital, Eden Medical Center, and St. Rose Hospital
On call for hospitalized UHA patients only; hospitalists on-site at all 4 hospitals
Approximately 1-4 new inpatient consults per call day, on average
Clinic location consists of 14 providers (2 Medical Oncologists, 10 Nurses, 2 APPs)
Robust ancillary support staff
Access to specialists on-site such as Radiation Oncologists, Gyn/Onc, UroGyn, and others
Diverse patient population
Exceptional mentorship and support available from the team
Why practice with us?
Competitive salary and generous benefit package including 401k, malpractice coverage and more
Collaborative and collegial environment
Physician-led and managed Medical Group
Partner with Stanford University School of Medicine Faculty
We utilize EPIC as our electronic medical record
Relocation allowance
​
**** We also have an opening in Emeryville, CA focused more specifically on Breast Cancer. Please inquire if you are interested.
Our Mission:
Our mission is to deliver on the promise of Precision Health and Wellness to our patients, their families, and the community we serve. We partner with Stanford Medicine in a common vision of clinical excellence, education, and innovation.
University Medical Partners, Inc. is a California professional corporation owned and led by physicians and other healthcare practitioners.
To apply, please send a copy of your CV to UHAprovider@stanfordhealthcare.org
​
About University Healthcare Alliance(Stanford Healthcare
University HealthCare Alliance (UHA) is the medical foundation of Stanford Health Care and Stanford Medicine. UHA was born out of the aspiration for Stanford Medicine and local, leading providers to partner together to bring high-quality care to patients within surrounding communities. Together, we are committed to delivering outstanding, leading-edge care to our patients.
UHA was formed January 1, 2011 as a 1206 (L) Medical Foundation organized to operate and own medical practices. UHA is comprised of four medical groups with over 70 clinic locations and over 350 board-certified primary care and specialty care providers located across Bay Area communities.
UHA is truly contributing to Stanford University's well-respected hospital and clinic's transformation into a high-performing health system. Together, UHA and Stanford are pioneering new ways to practice medicine across multiple locations, using Stanford's advanced resources to create seamless continuity of care for every patient.
---
Posted September 21, 2021