Orlando Health facilities will now include Orlando Regional and Doctor Philips Hospital - Relocation Offered
Orlando, FL
Job Highlights
Area Is Warm Year-Round
Great Nightlife Nearby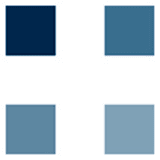 Winnie Palmer Hospital for Women and Babies
Envision - Anesthesia
Envision Physician Services is seeking to add BE/BC Anesthesiologists to our AGO division in Orlando, Florida. This well-established practice is comprised of professional and collaborative Physicians, CRNAs and AAs dedicated to quality care medicine.
As a member of this well-respected practice, you will benefit from a diverse mix of cases and settings now to include trauma and cardiac! AGO has been in existence for over 20 years, and provide services to Orlando Health Winnie Palmer Hospital for Women and Babies, South Seminole Hospital in Longwood and 6 nearby ASCs. We are now expanding hospital services to Winter Garden, Orlando Regional Medical Center, and Dr. P. Philips Hospital!
Highlights of this opportunity include:
Exciting case mix with complexity and acuity. See and experience the full scope of practice of anesthesia in Orlando's largest level I trauma center and community hospital!
Variety of cases: Trauma, OB, Robotics, Vascular, Thoracic, General, Ortho, Endo, Eyes, Neuro (Spine), Plastics, ENT, and healthy peds. Cardiac for Cardiac trained Anesthesiologists
Anesthesia Care team to be comprised of 54 physicians and 140 CRNAs and AAs
Must be able to work well under stress and pressure. Generous starting bonus and relo offered.
Join one of Orlando's most stable groups as we grow the Orlando Health system.
Envision Physician Services offers competitive compensation with a full Benefits package starting day one – no waiting period! Package includes medical, dental, vision, short/long-term disability, life insurance, FSA and HSA accounts plus 401(k). Envision also covers 100% malpractice insurance with tail coverage.
About Envision - Anesthesia
Envision Physician Services is a multispecialty medical group and healthcare management team providing anesthesiology, emergency medicine, hospital medicine, radiology, surgical services, and women's and children's health services.
We are more than 25,000 physicians and advanced practice providers who care for patients in more than 1,800 clinical departments in healthcare facilities in 45 states and the District of Columbia.
Our collective experience enables us to better solve complex problems and consistently give healthcare organizations confidence in our execution.
---
Posted December 30, 2021