Vascular Medicine Cardiologist
New Orleans, LA
Job Highlights
Top pick in specialty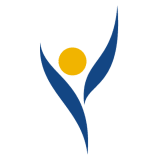 Ochsner Medical Center
Ochsner Health Services Bob
Vascular Medicine Specialist:
*Opportunity to practice 100% vascular medicine and participate in the development of a vascular medicine fellowship training program.
*Candidates that are ABVM board eligible or certified are preferred.
*Salary will commensurate with training and experience.
The John Ochsner Heart and Vascular Institute at the Ochsner Medical Center in New Orleans is seeking a Non-Invasive Vascular Medicine Specialist to join our expanding team.
We are seeking a physician that enjoys providing patient care in a large group practice setting, teaching medical students, residents, and fellows, and participating in clinical research programs.
Ochsner Health System is Louisiana's largest non-profit, academic, healthcare system. Driven by a mission to Serve, Heal, Lead, Educate and Innovate, coordinated clinical and hospital patient care is provided across the region by Ochsner's 40 owned, managed and affiliated hospitals and more than 80 health centers.
Ochsner is the only Louisiana hospital recognized by U.S. News & World Report as a "Best Hospital" across three specialty categories caring for patients from all 50 states and more than 80 countries worldwide each year.
Ochsner employs over 1,200 physicians in over 90 medical specialties and subspecialties and conducts more than 700 clinical research studies.
Let's set up a time that's convenient for you by clicking on the link or pasting the link- https://calendly.com/robert-wieland-ochsner-physician-opportunities.
Sincerely,
Bob
robert.wieland@ochsner.org
---
Posted March 15, 2021