75k Bonus General Neurologist Opportunity Upstate NY
Albany, NY
Job Highlights
High Earning Potential
Easy Call Schedule
Non-Profit Employer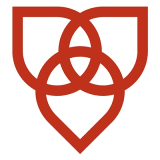 Samaritan Hospital - EM
St. Peter's Health Partners
St. Peters Health Partners Medical Associates, a Trinity Health affiliate, is seeking additional Neurologists to join St. Peter's Neurology located in NY's capital region. With offices located in Albany and Clifton Park, NY, this is excellent opportunity to be apart of a physician-led organization with an established neurology department as it takes its Neurology program to the next level of integration.
Outpatient Based with Inpatient Consultation:
An established practice with 3 full-time physicians and team of 3 advanced practitioners: general neurology care in the outpatient office and inpatient rounding/consultation at Samaritan Hospital in Troy, NY
Shared rotational call and great practice support
Must be able to perform EMG/NCS and EEG.
Some sleep study reading is available
Recently opened a beautiful new office space
Sub-specialty, MS Headache Center, and strong Hospitalist support available.
These opportunities are not accepting J1 or H1B visa candidates.
ABOUT YOU
Board Certified/ Board Eligible in Neurology
NYS License and DEA
Fellowship training in various sub-fields welcomed but not required (general care is the primary focus).
RECRUITMENT PACKAGE
Retirement savings program with employer matching program
Starting Bonus- 35k
Retention Bonus- 40k
Relocation Allowance
Excellent benefits; including health/vision/dental insurances
Paid malpractice, including post-SPHP employment tail coverage
CME time & expense allowance
Paid time away from the practice
About St. Peter's Health Partners
St. Peter's Health Partners Medical Associates, P.C., (SPHPMA) is one of the Capital Region's largest multi-specialty physician groups with more than 350 physicians and advanced practitioners, in more than 80 practice locations. SPHPMA is a full affiliate corporation of St. Peter's Health Partners.
Our providers and staff are dedicated to bringing together the best possible care and experience for our patients. We offer patients improved coordination of care among their primary care providers, specialists, hospital and other health care providers. We work with our patients and their loved ones to provide high-quality, compassionate care and advanced treatment options in a supportive, healing environment.
Headquartered in Albany, NY, our physician group represents more than 20 specialties, including: primary care; internal medicine; pediatrics; cardiology; clinical nutrition; endocrinology; obstetrics and gynecology; hematology, medical oncology and radiation oncology; neurology; neurosurgery; pulmonary and critical care; radiology; urology; bariatric care and surgery; general, hepatobiliary, neurological, orthopedic, spinal, thoracic, and esophageal surgeries; and urgent care.
Our offices and affiliates are located in the counties of Albany, Columbia, Montgomery, Rensselaer, Saratoga, Ulster and Warren.
---
Posted December 14, 2021